Tigers Recap
Sweep. I think that that one word sums up the end of the Tigers season. The Tigers swept the Yankees and then got swept by the Giants.In the final eight games of the 2012 season, the Tigers looked like two different teams: the team who swept the Yankees and the team who got swept by the Giants. I think that the main reason for the difference in the way the Tigers played was due to the five game break that they had going into the world series. In baseball, teams have almost one game per day, for months. The five game break the Tigers had going into the world series was the longest break that they had since the season started.The Tigers lost all of their momentum in those five days. It didn't help that the Giants were on a 3 game win streak, with all the momentum after coming back from a series that they were down 3-1.
The Giants had no time to celebrate, they just kept rolling like normal, whereas the Tigers had time to celebrate and think about the upcoming series. The Tigers just couldn't get things going against the Giants, plain and simple.
There is already talk of next season, with the Tigers extending the contract of manager Jim Leyland. I can't think about next season until I get over the sting of this loss. With all the hype about this team, like  Miguel Cabrera winning the triple crown, and all of the expectations, this loss hurts even more.
This is the second time in less than ten years that the Tigers have lost in the world series, which leads to the question, when will they finally finish the job?
About the Writer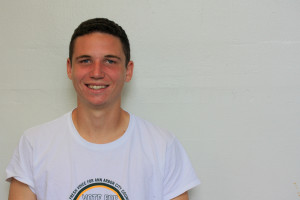 Kevin Turnbull, Sports Journalist
Kevin is a senior at Community. He has been on staff for two years, and plays soccer for Huron. Kevin is a sports writer. He also enjoys long walks on the beach and roses are his favorite flower. He won't walk with Fernando, as Fernando's walks are too short.