"Argo" Movie Review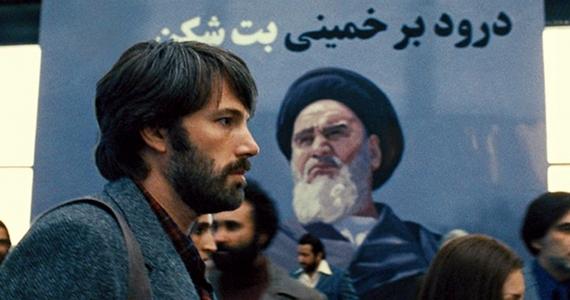 "Argo" begins in Iran, 1979, a country at the height of revolution. An enraged mob is gathering outside the United States embassy. As the mob starts to climb the walls and break open the gates, six of the embassy workers escape out the back door and find refuge in the home of the Canadian ambassador, the remaining 52 were captured and held hostage. The six have to stay hidden as to not attract attention but it's only a matter of time before someone finds out who they are. This is where Tony Mendez comes in; he has the job of sneaking them out of the country. The CIA, after much planning finally find a way to smuggle the agents out: Mendez's cover story is that he and the embassy workers are movie makers, scouting for an exotic location to shoot their sci-fi movie, "Argo".
"Argo" is a suspense thriller that grabs the audience's attention and doesn't let it go. It was scripted by Chris Terrio and directed by Ben Affleck. It is based off the true story of the 1979 Iran Hostage Crisis. Antonio (Tony) Mendez is played excellently by Affleck himself. It was released in the U.S. on Oct. 12, 2012. The movie cost about $45 million to produce it and made an impressive $19.5 million in its opening week.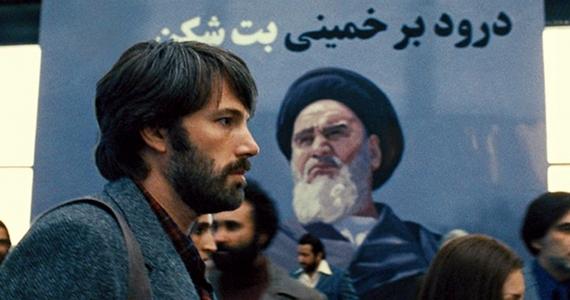 "Argo" is an overall fantastic movie. It has a concept that is unlike the majority of cliché Hollywood movies. It's based off a true story which makes the movie even better. The suspense has the audience on edge and nervous for the characters as each of them makes the choice to risk their life for a chance of escape, or in the case of Mendez, to help others escape. The movie has an amazing way of keeping focus on Mendez and how everything affects him. Much of his emotion is subtle and the hints of sadness in his face quietly speak volumes.
"Argo" has the audience asking if it actually happened, because it seems too amazing and too absurd to be true. The answer is yes, Antonio Mendez did sneak into Iran and smuggle six people out during a time where people could be killed for being American, but the truth ends there. Affleck does take quite a few artistic liberties while making this story. He does this to play up the suspense and create new conflicts. In reality Antonio Mendez flew into the country and flew out without any trouble at all. In the movie, Chris Terrio wrote in a scene where they were confronted at a bazaar by angry Iranians, which in real life they didn't even visit. In one part of the movie the CIA decides to not go through with the fake movie plan and backs down, but this never actually happens. In "Argo" they were stopped twice at the airport, but actually they weren't given any trouble at the airport. In fact "the Iranian official at the checkpoint could not have cared less," wrote Mendez in the CIA declassified case file. However these were all possible and they certainly helped make the movie whole.
Possibly the only flaw in the movie is its cheesy, weak humor. The movie only has a few different types of jokes for comic relief and they start to feel a little over used. It mostly jabs at Hollywood and how everything in it is fake. Another common joke that was only funny the first time is the catchphrase of Lester Siegel, which becomes the basis of his character nearing the end of the movie. He starts responding "argo f*** yourself," to someone whenever that reply makes sense. Interestingly enough this joke is a nod to the real Mendez. While selecting the script that was going to be used, Mendez came upon a screenplay named 'Lord of Light' and he renamed this screenplay "Argo", after a knock-knock joke, the punchline of which is now Lester Siegel's joke.
The movie also decides to throw in a part about how Mendez and his wife are "taking some time off." This doesn't affect the storyline at all and nowhere in Mendez's memoir, The Master of Disguise: My Secret Life in the CIA, does he mention this split-up. This ending feels strange for viewers because the wife is never a character who gets talked about, she says only a few words and she's not at all known well enough to be cared about. Affleck probably added this so there is another thing for the audience to be happy about in the ending when they wordlessly get back together.
These things made the movie feel weak and felt out of place during an otherwise amazing movie. The tension builds every second and gains enough momentum to make these moments ignorable. "Argo" shows off Affleck's abilities to act and direct. It is one of the few original movies that have come out recently. Although it wasn't exactly a true story, it was still an excellent one. It's a movie to watch over and over again.
About the Contributor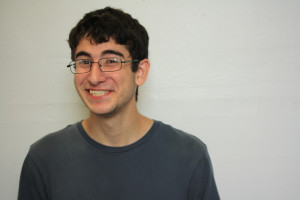 Nick Hagopian-Zirkel, Journalist
Nick is a senior at community. This is his second year on Communicator staff. Nick spends all of his free time breaking his back for Community Ensemble Theater. He has worked his way up to Student Tech Director.