Michigan's NCAA Tournament Prospects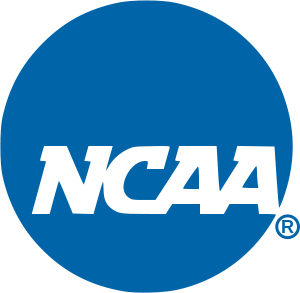 Seamus Cares
January 31, 2013
This has been an outstanding season so far for the Wolverines. A 17-1 record, fourth in field goal percentage, ninth in points per game, and 25th in assists per game. Michigan started the season by adding freshman Glenn Robinson III, Spike Albrecht, Mitch McGary, Nik Stauskas, and Caris LeVert. So far the freshman have come up huge for the Wolverines, helping them to grab the best start in school history.
Right now, the Wolverines look like a much better team than last year. They are athletic and versatile and incredibly good on the offensive end, and they're led by the best point guard in the country in Trey Burke. who reminds many of the cool confidence of Chris Paul more and more every time he plays. But Michigan is still just the thirty- eighth  best defense in the country and traditionally that kind of defense makes it hard to make a deep tournament run.
If the Wolverines can tighten up on defense and really play to their potential they will go far in the tournament. The Big Ten is incredibly competitive this year with four teams in the top twenty. MSU leads the pack followed closely by UofM, Indiana, OSU, Wisconsin, and Minnesota. Michigan is 4-1 in the Big Ten, and look to win the conference. Last year Michigan shared the conference title with Michigan state and Ohio state, this time they want it all to themselves.
Last year Michigan was knocked out of the tournament in the first round by a surprising Ohio University team. This year's Wolverines look to go deep in the tournament and hopefully reach the championship game for the first time in years. The last time Michigan was a title contender the Fab Five graced the court. This year The Wolverines have a new Fab Five. Trey Burke at guard, Tim hardaway jr at point guard, Glenn Robinson III at forward, Nik Stauskas at forward, and Jordan Morgan at center. These five men are a force to be reckoned with, aggressive on the offensive end and tenacious on the defensive end. Michigan's starting five definitely will do damage in the tournament, but the real key to michigan's success is their bench. Everyone who comes off michigan's bench can score and defend well, they are an incredibly deep team.
Jordan morgan's back up, Mitch McGary is a fantastic center. McGary gives michigan an inside presence they didn't have last year, and Michigan's new additions allow them to play two centers at once in McGary and Morgan. The combination of Mcgary and Morgan means more rebounds for Michigan on both the offensive and defensive glass, they can use this to get key possessions in late game situations. The NCAA tournament means a lot to every team, but the Wolverines are hungry and they want it bad this year.