Casey Vs. Judith: Who Can Eat the Most Blazin' Wings?
Originally published March 7, 2013:
On Thursday, March 7, 2013, Community High Junior Casey MacDonald and English Teacher Judith DeWoskin each ate three Blazin' hot wings from Buffalo Wild Wings (the hottest spice on the menu), in preparation for their competition to see who can tolerate the most spice.
A single Blazin' wing is intolerable for most, but MacDonald and DeWoskin will be competing to eat 18.
The official competition will take place during lunch at Community High next week, on Wednesday, March 13. Video for the competition will be available to watch on CHS Communicator.
Students will crowd to watch DeWoskin, a loved teacher and fierce eater, as she hopes to defeat MacDonald, her well-respected American Literature student, with her taste buds of steel. MacDonald, a staff member for The Communicator Print Edition, writes his own column, "Casey vs. Food", inspired by the popular TV show "Man Vs. Food", in which he takes on food challenges in the Ann Arbor food community. This competition will be a special edition of "Casey Vs. Food", with MacDonald competing against another person, as opposed to his usual battle against the difficulty of eating itself.
A senior official in the MacDonald Administration leaked information stating that MacDonald has already eaten "12 Blazin' wings in a single sitting" at a previous dinner at Buffalo Wild Wings. Although many originally speculated that this meant a clear victory for MacDonald, it may not be good enough to beat DeWoskin, who during the preparation round on Thursday surprised many with her great tolerance to the unbearable sauce, while MacDonald seemed to struggle at times. "I was practically crying eating three wings, and it didn't phase her. I think my challenge is defeating the heat of the wings, and I think her challenge is not the heat, but the quantity of food we'll be eating," said MacDonald after lunch on Thursday.
The competition will be fierce, as they are both very powerful eaters.
The Breakdown:
Each competitor will be given 18 traditional chicken wings from Buffalo Wild Wings, turned in the deadly Blazin' sauce. They will be allowed any drink they like, most likely milk.
The winner will be decided on who can eat the most wings; eating speed is not a factor.
One winner takes the crown. Answer the poll below to choose your winner!
Who will win the Blazin' wings food challenge?
Judith Dewoskin (77%, 101 Votes)
Casey MacDonald (23%, 31 Votes)
Total Voters: 132

Loading ...
About the Contributors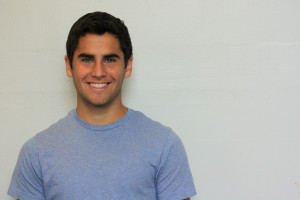 Fernando Rojo, Editor-In-Chief
Fernando, Editor-in-Chief, has been on staff for four years. He enjoys covering politics, concerts, and producing videos. He works as a Peer Educator and Planned Parenthood and plays soccer. He enjoys medium size walks on the beach, but not at sunset. Ask him on a date.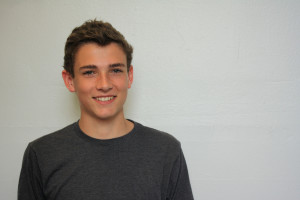 Jack Kozicz, Journalist
Jack is a junior at Community. This is his third year on staff. He writes primarily for the sports section, but also makes videos on all different topics. He rows for Huron and is in the occasional CET play. Jack is an avid ornithologist. You may find him walking along the beach with Kevin.