Ann Arbor Natives Look to Add Their App to the Growing Industry
Technology is growing daily and now many of today's problems, small and large, are being solved by apps. This is exactly what Gregg Hammerman and Andrew Bank did.
Hammerman, a native of Ann Arbor, was in Florida with his children and they were interested in going to a museum. The admission fee was going to be 60 dollars but before Hammerman paid all that money he remembered that he is a member of the Ann Arbor Hands On Museum. He realized that these museums were affiliated with each other. Hammerman asked if he got any special discounts; they looked it up and it turned out it was free. Hammerman wondered what other perks he was entitled to and at this moment the idea of Larky was born.
Hammerman approached his former business partner, Andrew Bank, also from Ann Arbor, with the idea of aggregating all of these discounts and perks of all memberships together. Bank liked the idea so they began the process of customer discovery. In this process you come up with different hypotheses. "You come up with a hypothetical problem, you come up with a hypothetical solution, and then you come up with a hypothetical group of people who would actually pay you for it, or who would find the most need in it," explained Bank. After you come up with the hypotheses, you test all of them by talking to people and validating the problem and hypotheses. "So, finally after a long process like that, you get a better idea of what to build and then you can start building it," said Bank.
Bank and Hammerman had raised $650,000 from investors for the testing and building of the app. They started building the IOS app with a software development kit. This kit gives you lots of tools and building blocks that you put together how you choose, to build the app. Hammerman and Bank hired a team of developers that used the kit to create the app to their specifications.
Even after the app had been built to Bank and Hammerman's specifications they were still not finished. To put an app on iTunes you have to have a special account called iTunes connect that lets you submit apps. The app must meet a long list of restrictions and requirements in order to be allowed in the store. "Then you go through a long process of iTunes saying change this and change that; its usually software behind the scenes that users would never see, like privacy things or things that will drain the battery," explained Bank.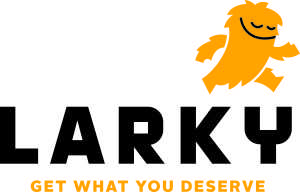 It took Bank and Hammerman about a year from the idea of Larky to getting it up on iTunes. The way Larky works is you either go to their website or download their mobile app and set up a very simple account. All that you have to do is type in the associations that you are a member of (no member numbers or passwords required) and it will set up a perks dashboard that will show you all your discounts across all your memberships. The mobile app will even send you a notification if you are physically near a discount. There are also categories that makes your memberships easy to organize and find.
The best part about Larky for the consumer is that it is entirely free for him or her. Larky makes money two ways. The organization will pay them to have their deals advertised. Also if you find a discount through your Larky dashboard and end up purchasing something using this discount they will get a slice of the money from the transaction.
With Larky just hitting the market, Hammerman and Bank really want to increase awareness of it. They plan to do that two different ways. "Their [The organization's] members have very low awareness so they are going to promote it to their members to increase awareness of the perks you get with being a member," explained Bank. For example, Larky has a deal with AATA to have their app advertised on the inside of the buses. They are also conducting consumer direct marketing using Facebook and Google.
Currently, Hammerman and Bank are spending most of their effort growing awareness of Larky. They also plan to release an Android app. Additionally, they want to add a browser extension component to Larky. They want to integrate the technology that notifies when you are near a discount physically online too. "We want to try and capture people surfing online too," said Bank. They can do this by having you download a simple piece of software that tracks where you go online, so if you go to a website where you get a discount it will notify you of that. Also, if you search for a product that you are interested in buying, an icon will appear next to the website that will give a discount. Within the next year they hope to have raised 3 to 5 million dollars and have 200,000 users.
Hammerman and Bank had a problem and they fixed it by creating an app. In modern day society people are using the expanding world of technology to fix problems. Larky is just one way of solving our problems and there are many more apps out there being created to help us with our everyday life.
Here is a link to the website: http://www.larky.com/
About the Contributors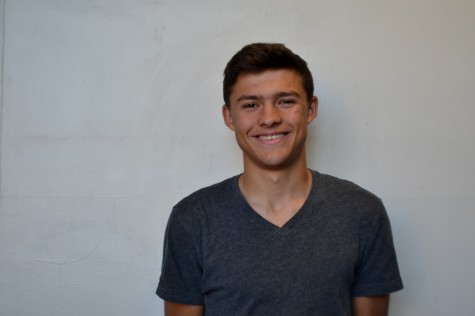 Jack Kelley, Managing Editor
Jack Kelley is a senior at Community and this is his fourth year on the Communicator. He loves soccer and ... yeah, pretty much.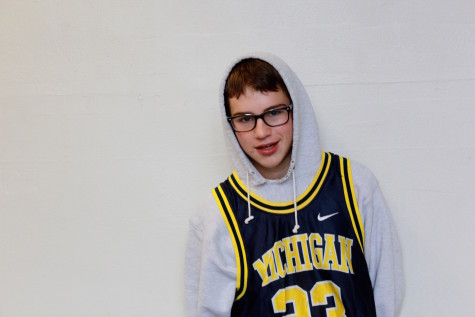 Abe Weiner, Business Manager
This is Abe's third full year on The Communicator. As the business manager, he is looking forward to maximizing The Communicator's financial intake.