2013 NFL Draft Review
Last Thursday the 2013 NFL draft started. There wasn't as much superstar talent in this years draft as last year. Just four offensive linemen were drafted in the entire first round last year while Six of the first 11 picks were offensive linemen, and Nine offensive linemen were taken in the first round of this years draft. It was also the first time since 1963 that a running back was not selected in the first round.
Here is our list of good, bad, and questionable picks:
Biggest Reach: D.J. Fluker RT. The left tackle guards the quarterback's blindside which makes him one of the most important players on the team. Right tackles on the other hand block incoming defenders the QB can see. Pure right tackles, like Fluker, are usually drafted later in the draft and certainly not in the top half of the first round. The Chargers were desperate for an OT but this pick was a big reach.
Best Pick: Tavon Austin WR. The Rams were in desperate need of wideout and Tavon Austin out of West Virginia. He is extremely fast with a 4.3 forty yard dash time. Austin will give quarterback Sam Bradford a good Option to throw to, with Amandola going to New England. relieve pressure from Stephen Jackson and the run game. Austin will be very beneficial to the Rams and was a great pick for them.
Worst Pick: Ziggy Ansah DE. The Lions have Suh and Fairley, two young defensive linemen. The Lions had trouble all last year in the secondary and it made no sense to pick Ansah when Dee MIlliner CB was still available. Ansah was drafted based on potential, and if he doesn't live up to his potential this could end up being a really bad pick.
Fell too far: Matt Barkley QB. The star QB for USC didn't have the most impressive season last year but he was captain of one of the most elite football programs in the country three times (hasn't been done before). Barkley was a Heisman candidate two years ago and to go 98th overall after a pretty good season just doesn't give Barkley the respect he deserves.
Best Trade: Minnesota traded to get two additional picks in the first round. The Vikings drafted two defenders, Sharrif Floyd DT and Xavier Rhodes DB, along with Cordarrelle Patterson, WR. The Vikings were able to strengthen their defense and add another playmaker to give Christian Ponder another target at wide out.
Most NFL Ready: E.J. Manuel QB. Buffalo signed Kevin Kolb this offseason, but Manuel is likely to start. Manuel was one of the most electrifying quarterbacks last year and has the starting job in Buffalo in week one. Kolb will act as a safety net in case Manuel doesn't live up to expectations, but Cam Newton, RGIII, and Russell Wilson proved that running quarterbacks can succeed in this league.
Needs More Development: EJ Manuel QB. The Bills made a solid pick for their future with Manuel. He is a solid quarterback and with the right coaching and practice, he could be very successful in the league. One improvement that he will need to make is his decision making under pressure. If he learns to keep the ball or just throw it away instead of forcing into tight spaces, his turnovers will decrease.
Best Situation: Ryan Nassib QB. Nassib had a great year at Syracuse with 3749 yds. and 26 tds. and was expected to be picked in the first round. Nassib went to the Giants in New York and has the oportunity to do what Aaron Rodgers did under Brett Favre, learn under a NFL great in Eli Manning. Also, the coaching staff in NY is great at developing QB's. Nassib could not have hoped for a better team to go to, he has the chance to learn and hone his skills before starting down the road.

About the Contributors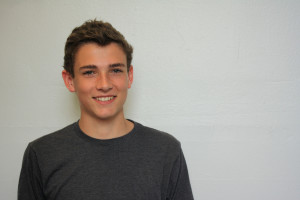 Jack Kozicz, Journalist
Jack is a junior at Community. This is his third year on staff. He writes primarily for the sports section, but also makes videos on all different topics. He rows for Huron and is in the occasional CET play. Jack is an avid ornithologist. You may find him walking along the beach with Kevin.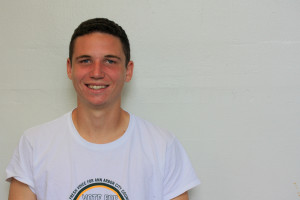 Kevin Turnbull, Sports Journalist
Kevin is a senior at Community. He has been on staff for two years, and plays soccer for Huron. Kevin is a sports writer. He also enjoys long walks on the beach and roses are his favorite flower. He won't walk with Fernando, as Fernando's walks are too short.