Tigers Pitchers
Through the first stretch of the Tigers' season, there have been two shining stars on the mound. From the bullpen, Joaquin Benoit has two saves and four holds and an ERA of 1.88. Anibal Sanchez has been throwing the lights out for Detroit and has the best ERA of his career. Both pitchers are leading the team to a promising season.
Sanchez has pitched six games and been a star in all of them. He has allowed no home runs and leads the team with 50 strikeouts. In the 10-0 rout of the Atlanta Braves, he recorded a team record 17 strikeouts. Sanchez has only allowed nine runs and has the best ERA of Detroit's starting pitchers.
Benoit has relieved 13 games and leads the team with two saves and four holds. In the 14 innings he has pitched, Benoit has 17 strikeouts and only allowed 3 runs. With an impressive ERA, Benoit is the leader of the Tigers' struggling bullpen.
About the Contributor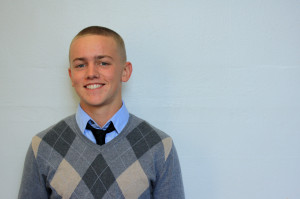 Gabe Kardia, Sports Journalist
Gabe is a junior in Haidu-Banks forum and this is his second year on Communicator. He commonly covers Michigan Football and Basketball, the Detroit Lions and Tigers and various local sports happenings. He plays football and runs track for Skyline and in his free time enjoys swimming, biking and watching How I Met Your Mother.