Dance Body Spring Show Only Weeks Away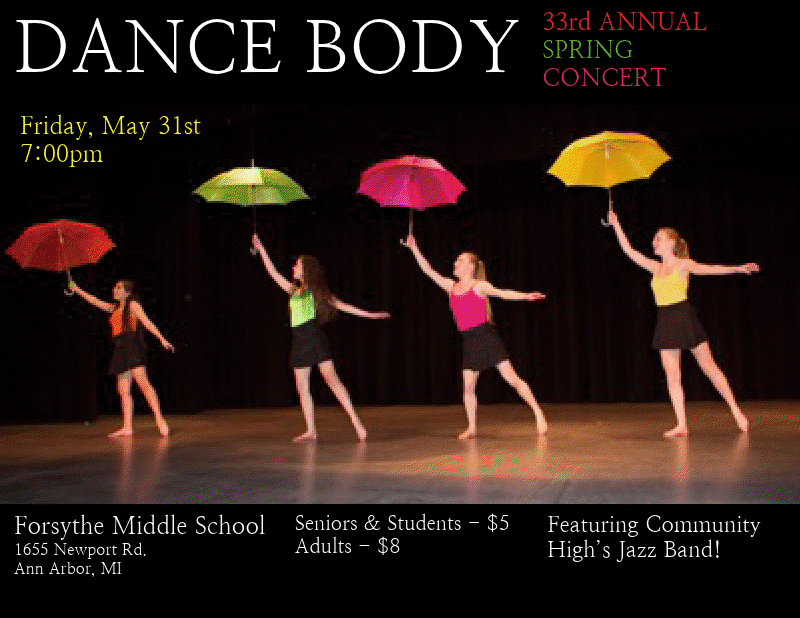 After a long, grey Michigan winter, spring is finally in the air. And what better way to celebrate the warm weather and blooming flowers than through dance? Community High School's very own Dance Body will be holding its 33rd annual spring concert at Forsythe Middle School on Friday, May 31 at 7:00 p.m.
Dance Body is an in-school company, which means every student from all four grades must choreograph and complete a dance for a grade. Several weeks before the show, the dances are put to a class wide vote and the top fifteen or so pieces with the most votes receive a spot in the performance. The dances range from lyrical to ballet as well as several mixes of styles, with equally varied music.
The company piece this year is choreographed by Dance Body's very own director Michelle Briscoe, with a live music accompaniment by advanced members of the Community Jazz Band. The company piece allows every student a time on stage and brings the show together in a strong, fierce display of dancing ability.
After the show, congratulatory flowers will be available for purchase for $5 in the lobby along with pop, juice, baked goods, chips and candy. Purchases from the stand can be made before the show and after, as well as during intermission. All proceeds made from the flowers and refreshments will support Dance Body.
Tickets can be purchased at the door. Costs are $5 for students and seniors, $8 for adults. For more information about tickets, email Michelle Briscoe at briscoem@aaps.k12.mi.us. Forsythe Middle School is located at 1655 Newport Road, Ann Arbor. The Dance Body members hope to see you there!
About the Contributor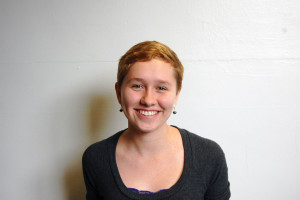 Eva Hattie L. Schueler, Senior Reporter
Eva Hattie L. Schueler has been working on the Communicator since their freshman year in 2009 and enjoys making sure the Communicator has a steady supply...