Michigan Players Going to the NFL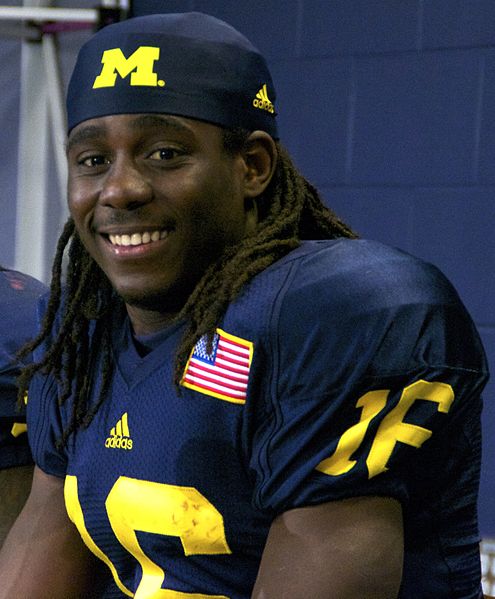 Michigan is famous for producing NFL greats such as Tom Brady, Desmond Howard, and Charles Woodson. This year's Michigan football team had seven graduating seniors declare to the NFL this year, and two were drafted
The most anticipated of Michigan's seven prospects was certainly Denard Robinson. Robinson was drafted in the fifth round, 135 overall to the Jacksonville Jaguars as a wide receiver. However, Robinson played mostly quarterback, and some running back in college, so expect him to move around the field position-wise. Anyone who has seen a Michigan football game in the last three years knows the legend of "Shoelace" and the blinding speed he possesses. The speculation as to whether he will thrive in the NFL comes down to his size, to which Robinson has responded by bulking up in the weight room, making him an even bigger asset to the Jaguars at any position. Talk of playing cornerback is also not too farfetched.
Defensive tackle William Campbell was taken in the sixth round, 178 overall by the New York Jets. Campbell's career at Michigan was a bit of a flop, as he was expected to change the defensive game. In his time at Michigan, he had a hard time with his weight, and didn't perform to his potential. However, coming up to the draft, he seemed to tighten up and had an impressive performance at Michigan's Pro Day, which no doubt helped him get drafted. Campbell, or any and every new player will help to improve the dreadful Jets team.
Kenny Demens had a mediocre first few years but in his senior season, he stepped up and showed that he is NFL material, even if he wasn't drafted. At 6'0" 245 pounds Demens is right in between the ideal size for outside and middle linebacker, so he could switch positions, and he did at Michigan. Linebacker size isn't what matters in the NFL though, so he need to work on his fundamentals in order to earn a spot on the desperate Arizona Cardinals team that picked him up as a free agent.
Safety Jordan Kovacs is no stranger to not being highly sought after, but he also loves to prove the critics wrong. Kovacs was a walk-on at Michigan, later became a captain, was nominated for numerous awards, and won MVP for Michigan in 2012. He has great football instincts has proved he is a hard worker, outperforming Robinson at Michigan's Pro Day. Kovacs signed a deal with the Miami Dolphins, and will work his butt off to earn his spot on the team.
Wide receiver Roy Roundtree has been a star at Michigan his whole career, and he didn't falter in his senior season. Roundtree is extremely versatile in his skillset as he can beat corners on deep routes, has the quickness to fake out defenders, and is willing to make cuts inside against linebackers. The biggest problem he will face playing in the NFL is his size. At only 177 lbs. Roundtree could stand to get stronger to be successful and avoid injury. The Cincinnati Bengals picked him up as a free agent.
About the Contributor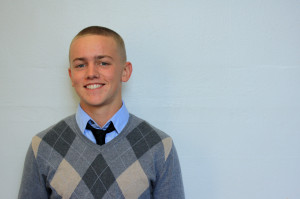 Gabe Kardia, Sports Journalist
Gabe is a junior in Haidu-Banks forum and this is his second year on Communicator. He commonly covers Michigan Football and Basketball, the Detroit Lions and Tigers and various local sports happenings. He plays football and runs track for Skyline and in his free time enjoys swimming, biking and watching How I Met Your Mother.