Maiz Mexican Cantina
Over the past few years, Ann Arbor has seen a turnover in the restaurant world. Where Squares Restaurant used to sit now stands What Crepe?, where Cafe Japon used to be,  The Wafel Shop now presides and so on. One area in particular that has grown tremendously is the number of Mexican restaurants has increased over the past couple of years. With Taco Bell occupying the fast food end of this spicy cuisine and Isalita capturing the more sophisticated and extravagant end the only area which is lacking a bit is a good casual and cozy Mexican restaurant, much like what Maiz is all about.
Opening on Jan. 21, Maiz Mexican cantina has taken over the 230- seat restaurant that used to be Brahma Steak House and Lounge. Although, for Ann Arborites, the restaurant isn't exactly located in Ann Arbor, but on the outskirts in Pittsfield Township on 4855 Washtenaw Ave. The reason for the interesting location? General Manager Jason Branham says that whereas there are several Mexican full-service restaurants in Ann Arbor and on the outskirts of Ypsilanti there are few in the general area where Maiz is located making it a prime location.
Catering to everyone's needs Maiz offers a full bar with roughly 20 seats and 3 flat screen TV's with various sports games on them for the sports fanatics while also maintaining a warm and cozy feeling. The restaurant, after being renovated by the previous restaurant before, didn't change much of the decor itself other than adding two murals done by Danielle Murphy a local artist and replacing the cow patterned pictures with guitars and sombreros, changing the western vibe to a Mexican vibe.
The food itself is made fresh every day and they aren't kidding. At the beginning of the meal you are given a basket of warm tortilla chips and salsa. These chips aren't just any chips Maiz's chips are thin, crispy, and colored blue,green, yellow, and red. Next, for appetizers they have a wide range from roasted jalapeños to queso dip, their amaizing nachos, and a more interesting appetizer, baked avocados. The baked avocados are filled with muenster cheese, pico de gallo (salsa), and bread crumbs served atop cilantro aoili. Fresh out of the oven so they're warm, cheesy, and filled with flavor from the pico de gallo, these avocados are too good to pass up.
The rest of the menu contains several other subheadings; the standard Salad, Soup, Sides,and Desserts,but being a Mexican restaurant they also have The Taco Stand, Mexican Favorites, Amaizing Burritos, and Fajitas categories. Like most Mexican restaurants under the Amaizing Burritos category you can make your own burrito and for a dollar more you can make it a wet burrito for those who just can't live without one. Customers are also able to create their own Fajita for one or for two people. Under the Mexican Favorites there are Tamales, Quesadilla, and a variety of Enchiladas.
The salads aren't just lettuce, a dressing, and some vegetables, the ones at Maiz are filled with corn, salsa, and one even has queso fresco. The mango chicken salad was another interesting available salad. This salad contains, surprise surprise, mango salsa and chicken, as well as smoked corn, tortilla strips, and mango vinaigrette. The chicken was grilled perfectly and tasted great . It worked wonders with the sweetness of the mango salsa, the crunch of the tortilla strips, and the smokiness of the corn.
Although like every new restaurant there are some things that could be worked on. Their House Salad that they have wasn't great, it was good, but not great. They could have used a nicer kind of lettuce instead of iceberg . In addition a nice thing for them to do would be to put the dressing on the side, even though the dressing is good, some people might not be so eager to get their salad drenched in dressing. Their American Taco wasn't perfect either. It was not a bad taco, it had all the pieces of a good taco, the ground beef, cheese, and lettuce with a side of re-fried beans and some rice, it was just missing something. The only problem was that the ground beef was a little bland, if they added a sauce or spice to the meat it would have been better.
Overall Maiz is just what Ann Arbor and the surrounding area needs. With a welcoming staff, a warm atmosphere, and great and unique food, hopefully Maiz will stay for good.

For a menu and more information visit their website here.
About the Contributor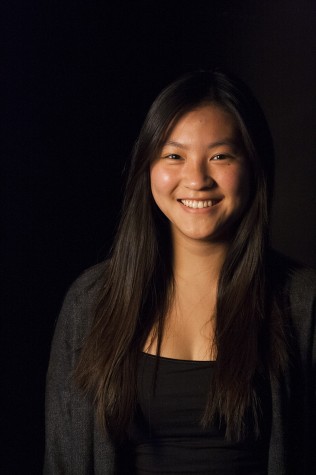 Natalie Potter, Co-Editor-In-Chief
Natalie is a senior at Community High School. This will be her third year on the Communicator and is excited to take on the role of co-editor in chief and travel editor. She still loves math, science, and Latin and is excited to go out into the world and tell the stories that need to be told.