Tigers Clinch, But the Crowd Does Not Roar
Last night, the Detroit Tigers beat the Twins 1-0. Normally this is not that big of a deal, but last night was special. The Tigers won their division and are guaranteed a spot in the 2013 playoffs, as Max Scherzer got his 21st win.
This is just the start for this team, or so they hope. The Tigers want to Win the World Series, which has been harder than thought in past years. With two of the best hitters and one of the best pitchers in the league, the expectations are high for this post season.
With all the hype about how good this team is and if they can finally win a world series, but with all of the optimistic views, there is controversy over the song that the Tigers celebrated to.
After the Tigers won, the song "Roar" by Katy Perry played. Most people think that it was a great choice, with the lyrics "I got the eye of the tiger, a fighter, dancin through the fire, cuz I am a champion and you're gonna hear me roar". Fitting perfectly with the Tigers and their accomplishments.
But some people are very disappointed with that choice. Some think that "Eye of the Tiger" by Survivor would have been a better choice. Others think that something by Hometown hero Eminem would have been better.
It seems the basis of these complaints are that "Roar" is too mainstream and too "girly".
the other songs suggested are all rap or rock and roll, much more "manly" or "hype".
The real problem is that people are worrying about this at all; the Tigers have one of the best teams they have had in a few years and a good shot at finally winning the world series. The last thing that the fans should be worrying about is the song that played after they clinched.
About the Contributor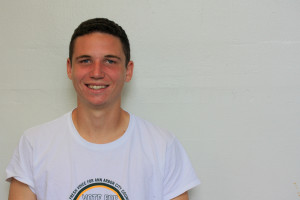 Kevin Turnbull, Sports Journalist
Kevin is a senior at Community. He has been on staff for two years, and plays soccer for Huron. Kevin is a sports writer. He also enjoys long walks on the beach and roses are his favorite flower. He won't walk with Fernando, as Fernando's walks are too short.