ALBUM REVIEW: Drake's "Nothing Was The Same"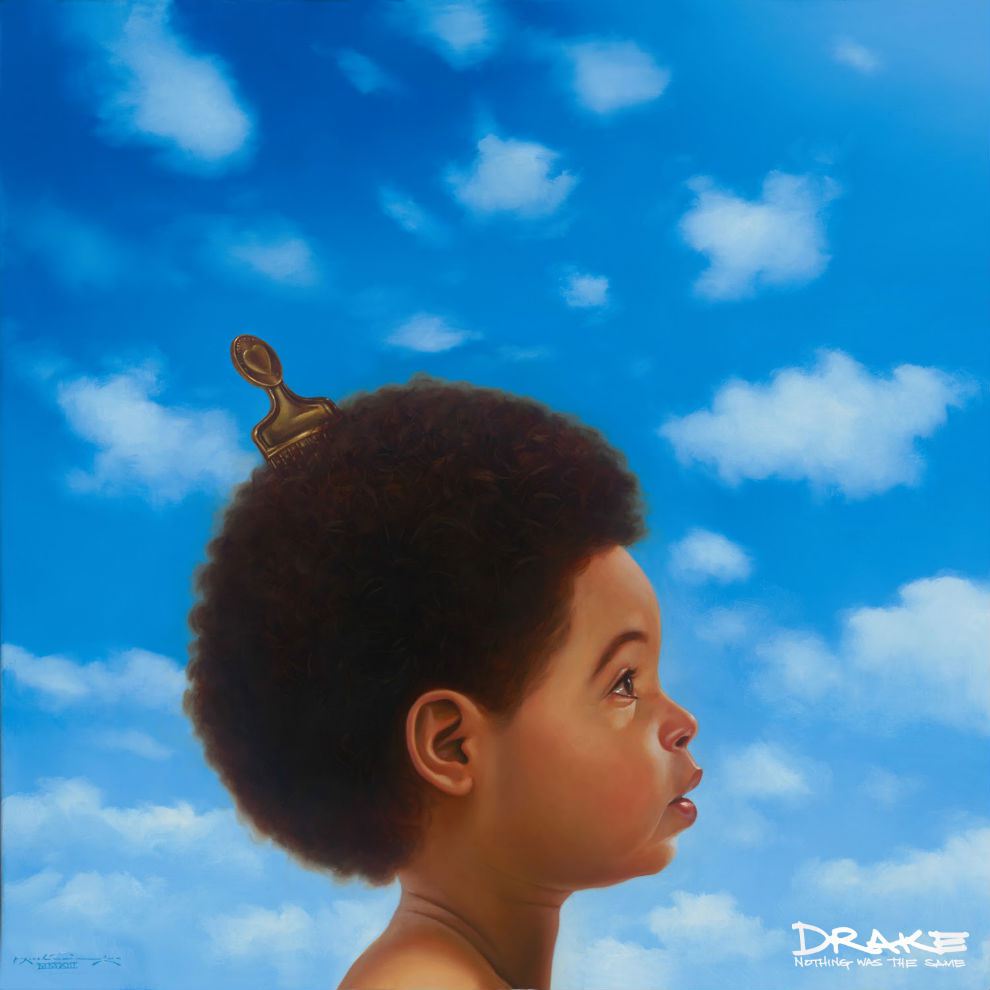 The parting words of Aubrey Graham's sophomore album warned that his "junior and senior would only get meaner". No offense to the guy, naturally, but this wasn't exactly a revealing statement. 2011's Take Care meant many things to many people — it was a near-perfection of the synthetic R&B/rap hybrid style developed by early Kid Cudi and Kanye's 808's and Heartbreak album, it was a double-platinum success in an era of plummeting sales and morale, and it managed to fuse many musical styles into a cohesive, meaningful statement. What other album that year could claim elements as disparate as gleeful Birdman egocentric rants, heartbreaking Stevie Wonder harmonica solos, spoken poetry interludes by Kendrick Lamar and soulful The xx samples?
More than anything else, it was an incredibly raw document of longing, of feeling, of loss. Drake's lyrics were sometimes incredibly direct about this, while also elliptical and abstract in just the right places. Consequently, Take Care became a little more to people than just a highly successful rap-R&B-pop record — it felt like an album of lines lifted straight from not just Drake's heart, but our own. You can sit down an edgy 48-year old woman, a somber 75-year old man or a confident 16-year old guy (for the purposes of this review, I did all three), play snippets of Take Care, and watch their faces as they absorb and internalize something from the album.
So for Drake to end that album promising things would get meaner seems almost a foregone conclusion. He knew he had a masterpiece on his hands, yes, but he also knew that the release of it would entirely recontextualize his life and thus the perspective from which he writes his music. Simply put, he knew nothing would be the same.
As is such, his third record — called, aptly enough, Nothing Was The Same — is a reflection of a much happier, more confident mind than the one that birthed Take Care. The warm, effects-dripping piano chords that opened that record's "Over My Dead Body" are replaced by the hard snare drums of "Tuscan Leather"; the drunken, regretful ramblings of "Marvins Room" are eschewed for assurances that Drake is on his "Worst Behavior".
The result is an album considerably more emotionally distant than anything Drake's showed us before — yet just as skillful in an entirely different way. The production is among the most adventurous he's ever hopped on — album highlight "Furthest Thing" rides on the sort of swirling keyboards and eerie effects that he's made his signature sound, "Own It" is as minimal and throbbing an instrumental as anything coming out of the British trap scene, and "Worst Behavior" goes from being a skeletal sketch of a song to a total percussive monster in about 5 seconds.
As with all his albums, he skillfully plots his crossover hits in between the more adventurous stuff — the sweet, gliding R&B throwback "Hold On, We're Going Home", the (fairly awful but wildly successful) "Started From The Bottom", the gleefully ignorant "All Me", which may feature my favorite ignorant 2 Chainz verse in a very good year of ignorant 2 Chainz verses. Drake also uses collaborators sparingly; it's rather telling when the album's only other major guest verse is arguably the genre's biggest figure, Jay-Z. This said, his appearance on "Pound Cake" may be the biggest disgrace in a long year of embarrassments for the guy.
Drake pushes new territory here with how bluntly confrontational and rude he can be — resulting in the most intriguing artistic development of Nothing Was The Same. It's no coincidence that "Too Much" and "Pound Cake" are both the album's two finest songs and also the two most belligerent towards the ones Drake loves — sniping his mother and uncle's lack of ambition, his high-school graduating class for their cold attitudes during his formative years, and questioning whether his family's love for him is genuine during a time where they seem to have everything to gain.
Nothing Was The Same is 2013's second great rap document of alienation and frustration — except where Kanye West's Yeezus railed against corporations, the music industry, the radio, men, women and everything in between, Nothing Was The Same is focused much more inwardly. That's no great surprise to people with any investment in Drake's artistic path, yet this lack of novelty is where a lot of Nothing Was The Same's present success becomes valid cause for concern for its creator's future. Because when one takes a close enough look at what he's talking about here, and despite his promises otherwise, it's not hard to see that much of it is the same.
Rating: 8.1.
Highlights: The album's three best tracks are also its most melancholy: "Wu-Tang Forever", "Too Much", "Pound Cake".
About the Contributor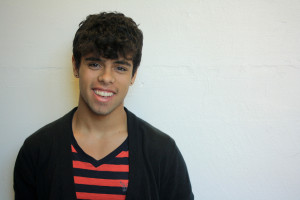 Ryan Michaels, A&E Journalist
Ryan Michaels, a high-school senior, splits his time between Skyline and Community. His driving passions are for the arts and for writing, and intends to cover a broad range of pop cultural discourse during his time on the Communicator staff (film, albums, art exhibits, etc.) He is also a featured columnist with Heritage Newspapers (Ann Arbor Journal, Saline Reporter, etc.) and has published over 340 columns with them since 2007, and spent multiple years as part of the Skyline crew team.