ALBUM REVIEW: Danny Brown, "Old"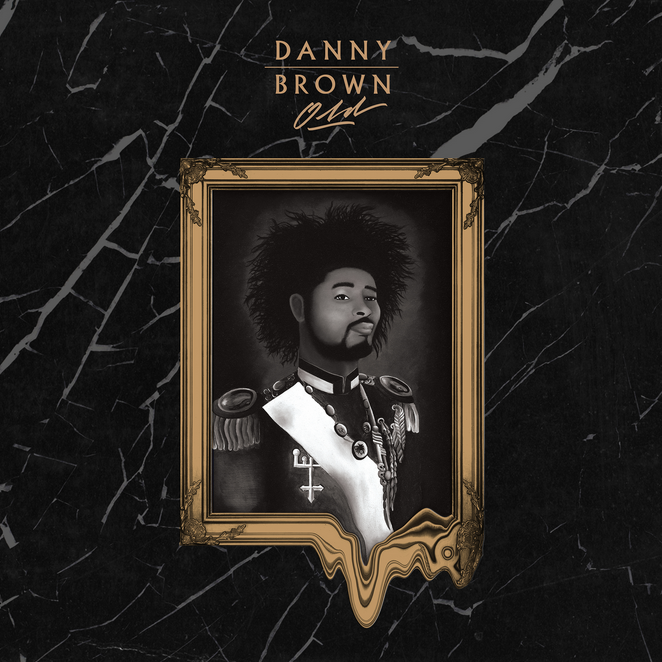 In April 2013, a fairly standard Minneapolis concert turned into a much more significant hotbed for conversation. The main act of the show, ecstasy-fueled rapper Danny Brown, was midway through his thoroughly-calculated, impossibly kinetic setlist (one that this writer has seen three separate times) when a rowdy female fan made her way to the front of the crowd and began performing sexual acts on Brown, who continued onward with the show without missing a lyric. As the incident spread through the Twitter-sphere, there were two distinct reactions: the feminists and intellectuals that criticized Brown for allowing it to happen, and those that shrugged it off as unsurprising given his reputation — a Detroit-native music nerd with two missing front teeth, impossibly tight pants and some of the raunchiest lyrics of the current rap landscape.
This division within Brown's fanbase plays a key role in understanding and mythologizing Brown's new record Old, roughly his fourth or fifth project. See, with 2011's XXX mixtape, arguably one of the new decade's best rap records, Brown spent the first two-thirds crafting impossibly rowdy, propulsive party bangers with unbelievably outlandish wordplay — lines about Sarah Palin getting loose in a pick-up truck, Gandhi unloading with a machine gun, accusing his enemies of wearing Crocs to Wal-Mart and being "softer than Flanders' son". But with the final stretch of his 19-song record, things became very bleak very fast: shouting out his worst, most suicidal tendencies, relating stories of selling scrap metal from abandoned homes to eat, telling heartbreaking narratives of young girls falling prey to addiction. XXX invited us to revel in debauchery, crude humor and sex jokes for 40 minutes and then harshly threw our irresponsibility in our face for the final 20.
Old has a slightly different cumulative effect. Brown structurally divides his 19-song record, again, into A & B "sides" — but this time, front-loads all the morally high-minded cautionary tales for the first half while saving all the hedonistic insanity for the second. It's a keen strategy: preserving the fanbase that he's acquired at bombastic music festivals for the last two years, while unveiling the more reflective side that many may have missed the first time around. The result is a record whose inconsistent nature and erratic message only bring us closer to the artist behind it — making Danny Brown's very imperfections the source of Old's near-perfection. This is among the best rap albums of the year: underground, mainstream or otherwise. In fact, as it is divided into two conceptual "sides", it may actually be two of them.
Side A is an unimpeachable collection of songs, sequenced perfectly to breathe or bang, depending on Brown's intent. The overriding purpose is to paint Brown's bizarre, violent childhood as vividly as possible, sharing details as erratic as crack fiends burning their top lips off, keeping the oven open to stay warm, or being chased by gunshots on his way to get his mom Wonder Bread. There's no glamorization or romanticizing of drug lifestyles here — just direct, telling details.
Side B, then, seems to revert back to Brown's business-as-usual, Molly-fueled party tracks. But with the added context of his impossibly disturbed upbringing, all of the weed-smoking and shot-slamming isn't painted in a cool light, but instead comes off as deeply deranged. For all of the wonderful tracks on Old that are capable of elevating any party they play at — "Dope Song", "Smokin & Drinkin" and the A$AP Rocky-featuring "Kush Coma" — when heard in the context of the album, they come off as more of warning flares that Brown is crashing down. Fast.
When prompted in interviews as to the influences of this album, Brown had some eyebrow-raising choices; it's not every day that Detroit rappers cite Radiohead's experimental masterpiece Kid A, nor the nihilist tones of Joy Division's groundbreaking work in the late '70s. But from the first playthrough of Old, the instrumentals' balance of abrasiveness and beauty genuinely warrants these comparisons. You're going to hear these tracks at parties and blaring out of car stereos for a while, but make no mistake: this is music of serious artistic intent. Old is an album that prompts both indictment and intense admiration for its crazed creator.
Rating: 9.1.
Purchase Danny Brown's Old here: https://itunes.apple.com/us/album/old/id705667288
Download Danny Brown's excellent 2011 mixtape XXX for free: http://www.datpiff.com/Danny-Brown-XXX-mixtape.298540.html
About the Contributor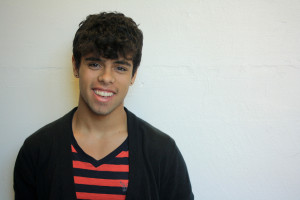 Ryan Michaels, A&E Journalist
Ryan Michaels, a high-school senior, splits his time between Skyline and Community. His driving passions are for the arts and for writing, and intends to cover a broad range of pop cultural discourse during his time on the Communicator staff (film, albums, art exhibits, etc.) He is also a featured columnist with Heritage Newspapers (Ann Arbor Journal, Saline Reporter, etc.) and has published over 340 columns with them since 2007, and spent multiple years as part of the Skyline crew team.