My Name is My Name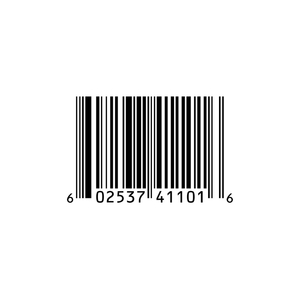 Former 'Clipse' member Pusha T has had an uneventful past 2 years. After his stellar performances in 'Runaway' and 'So Appalled' on Kanye West's 'My Beautiful  Dark Twisted Fantasy', many had high hopes for the G.O.O.D. Music signee. Unfortunately, the next few years would hold little but flashes in the pan for Pusha T. With tracks like 'New God Flow' keeping hopes for a critically acclaimed release high, all his solo ventures until recent hadn't brought much to the table. Unless he could stop counting on West's endorsement to further his career, he would likely fade into the background.
As a result, it seems like Pusha T has made the first efforts to separate himself from his comrade, and step up as an equal. In fact, short of his auto-tuned crooning on 'Hold On', West doesn't appear as a feature. Yet even as Pusha T distances himself from West, his influences still remain, as much of the production on this album resembles West's earlier release 'Yeezus', with both West and producer Hudson Mohawke making high profile appearances.
Resembling 'Yeezus' seems to be a theme throughout the album from the start, with the track 'King Push' taking samples from 'New Slaves' to create a rumbling and grandiose opener. The song sets the tone for the rest of the album lyrically as well as sonically, (I rap, n—a, 'bout trap n—as, I don't sing hooks). The follow-up to 'King Push', 'Numbers on the Boards' again takes elements from 'Yeezus' in its simplistic and industrial production. Pusha takes another page out of Yeezus' book by making sure that the features don't bog down the album, unlike on past releases of Pusha T like 'Fear of God', with most of the featured artists holding small parts.
'Sweet Serenade' and 'Pain' are perfect examples of this, as both have feature artist who contribute without eating up Pusha's time on a track. Yet on tracks like 'Hold On' (ft. Rick Ross) and 'Nosetalgia' (ft. Kendrick Lamar) both Pusha T and the other rapper are given equal parts without sacrificing the theme or quality of the song. Unfortunately, the track 'Who I Am' is example of how features can make a song worse. Both 2 Chainz and Big Sean perform at best unexceptionally, at worst awfully, ruining an otherwise solid tracklist.
The lyrics and wordplay of this album have remained solid as is expected from Pusha T, however, the topic matter of his music has matured. No longer will dope-slinging tracks solely populate Pusha's albums, as tracks like 'S.N.I.T.C.H.' and 'Hold On' demonstrate that he can talk about. His sneering, snapping delivery remains as do his trademark 'WOO' and 'YEUH' ad-libs.
Pusha T's latest offering distances him from his earlier works in his solo career, and separates himself from West and lets him do his thing. That being said, West's fingerprints are found all over the album, but by no means do his influences detract from the music. Pusha T has learned a lot over the past 3 years as a solo artist, and it shows in this album.
About the Contributor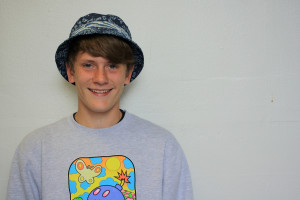 Tyler Schmader, Journalist
Tyler is currently a sophomore that attends Community full-time. This is his second year on staff, although he was on Print last year. He enjoys Lacrosse, listening to music, and judging people from afar. His articles range in topics, but he enjoys writing about music and games a lot.