ALBUM REVIEW: Robert Glasper's "Black Radio 2"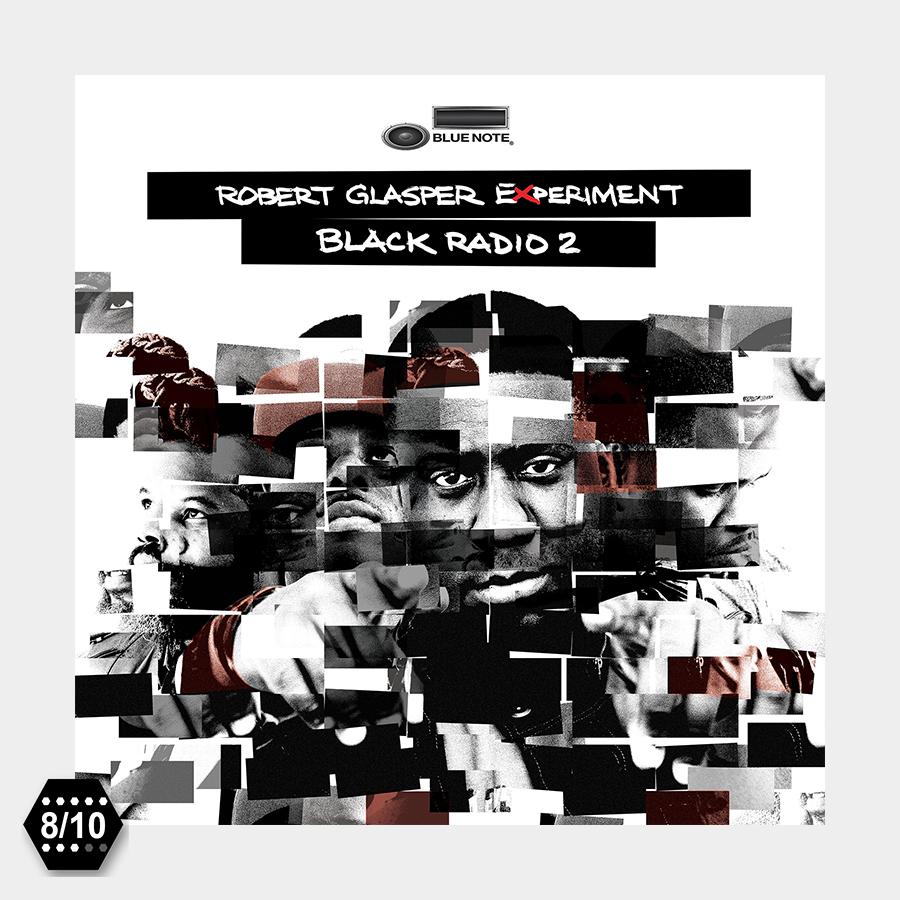 Robert Glasper makes beautiful music. It is as simple as that.
Regardless of the varying opinions on his experimentation, his effect on jazz, and the genre-bending path he has taken, it is instantly obvious that he makes beautiful music. The question that now remains is, is that music good? Answer yes, and you have to consider what he has done differently than other musicians who have attempted a jazz-hip-hop-R&B-neo-soul fusion. Answer no, and you must put yourself in his shoes and consider the options for a contemporary jazz pianist looking for a new path. On Tuesday, Oct. 29, Glasper released "Black Radio 2," the sequel to the grammy-winning album, "Black Radio." It is his fifth album for Blue Note, securing him in the eyes of the world as a major player on the jazz scene.
For this album Glasper said he wanted to do something different. While he sticks with the jazz-influenced R&B and Neo-Soul genre, he said he did not just want to do "Black Radio" all over again. Any artist would agree that you should not just replicate a great album, you should elaborate upon it in your next work. Unfortunately, Glasper does not quite escape the clutches of repetition. "Black Radio 2" is not only reminiscent of past works, but the album itself is unvarying at times. Glasper brings in a compatible set of guest artists, from the obvious Bilal and Lupe Fiasco, to unexpected ones such as Snoop Dogg and Patrick Stump. The artists are generally cut from the same cloth; singers or rappers who are looking to reinvent contemporary soul or hip-hop. They pair well with the (Robert Glasper) Experiment, especially since Derrick Hodge, the bassist for the Experiment, released his Blue Note debut this year in the same genre as "Black Radio 2." Usually, a band would not release an album with guest artists on every single track, but Glasper is trying to make a point that this new genre requires a spoken element as well an instrumental one. While some tracks have the same general sound, each artist gives a personal touch to the song they are featured on. In an interview with Colorlines, Glasper describes how each collaboration came about. "Most of the album happened as we went along in the studio. It happened on the spot because that's where the real magic happens." Glasper said. Everything from friends dropping by the studio to hang out, to calling up Bill Withers, to recording vocals in one night, went into this album. This really contributes to the intimate vibe each artist gives off in their respective song, which gives the album a beautifully warm overtone.
The Robert Glasper Experiment has set out to be just that: an experiment. They weave soul with jazz, blend electronic noises with rich chords, and layer vocals over hip-hop drums until your ears are awash with the dark and smooth tones of the Experiment. However, what they are doing is not genuinely original. Artists from Herbie Hancock to the rapper Guru, have done similar projects like this. The main difference, is they did not have Robert Glasper at their helm. In "Black Radio 2," Glasper employs a classic sound of his that expands upon years of jazz history. He chooses major and minor seventh chords instead of the typical dominant sevenths. He also uses a technique that can be heard in his jazz-oriented trio albums, which is a unique style of mixing in soloing with the melody of the song. In his newest work, this sometimes means soloing with a singer as the lead instrument, which creates a complex sounding harmony.However, this technique is not necessarily new either: Thelonious Monk was known for soloing by incorporating the melody on practically all of his albums. The way Glasper does it is different than anything Monk did. Glasper spontaneously composes new melodic lines while quoting the melody almost humorously at times. He manages to weave improvisation together with the beat and the bassline to make it sound like a written part. His solos employ modern sounds that stray far away from the bebop sound of jazz. It is one thing that brings a great refresher in the midst of the heavily layered chords of his Fender Rhodes on "Black Radio 2." That is one reason why this album was not as great as its predecessor. The band played background too much, not soloing enough and proving its musicianship. Solos on songs such as "Big Girl Body" and "Let It Ride" caused my ears to perk up and listen attentively, while providing a nice contrast to the soulful moaning of artists Norah Jones and Eric Robertson. It is not like it is a challenge for these artists: the drum beat is usually a typical (yet solidly grooving) hip-hop beat, and on Glasper's first two albums it is obvious from his fiery eighth note licks that he has piano chops. So why does he not express this in the experiment? That is a question that must be settled between the artist and the listener. Perhaps that is precisely what the Experiment wanted to avoid, a typical jazz sound. Perhaps the listener just wants to hear the dark waves of emotion brought out by "Black Radio 2." It is not that the album does not show talent, it just is not as obvious as in Glasper's past works. Still, the band is as tight as ever. The songwriting is fresh while still bringing a new sound to the older genres of soul and R&B.
Best Tracks: Trust, Let It Ride, You're My Everything, Lovely Day (Deluxe Version)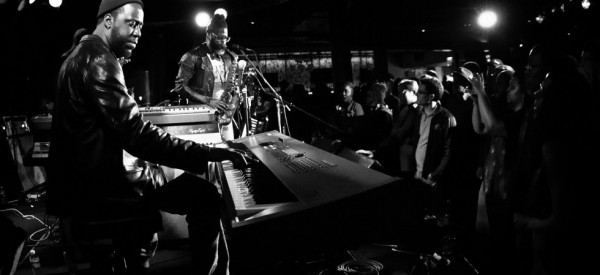 To Purchase this album on iTunes: https://itunes.apple.com/us/album/black-radio-2/id689529209
To listen to this album on Spotify: http://open.spotify.com/album/6D6v2UODKxjwVnySdEjpEX