Michigan Wins Unofficial "City Championship" and Prepares For Another Banner Year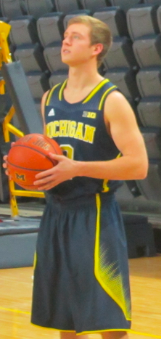 Coming off the high of a National Championship appearance, Michigan took the floor against Concordia University on Oct. 29. The results were unequivocal: Michigan has the potential to return to March again, stronger than before. Despite the losses of Trey Burke and Tim Hardaway Jr. to the NBA, the Wolverines are still bursting at the seams with young talent. From the five returning sophomores to the six new freshmen, the Maize and Blue came out and showcased their summer improvements along with their raw abilities.
Those who are skeptical that Michigan can't live up to the glory of the 2012-2013 season need not worry any longer. Glenn Robinson III is ready to take the reigns from Burke as far as production is concerned. The explosive sophomore, who struggled with being aggressive enough with scoring last year, rocked Crisler Center when he dropped 33 points. In addition, Caris Levert, who was arguably the least well known member of the Fresh Five, demonstrated his improvements as he delivered ten assists and 16 points. Levert also made gains in his ball handling over the summer which allowed him to run the backcourt alongside Nik Stauskas. This combo is invaluable when Beilein needs to run a taller line up.
Returning point guard, Spike Albrecht, and heralded newbie, Derrick Walton Jr., proved that distribution has its upside. They may not be able to get buckets from 40 feet, but they share tremendous court vision. Also, less scoring-orientated point guards opens the door for other players to step up, leading to a more cohesive offensive approach.
Michigan's biggest shortfall last year was in their defensive efforts. Jordan Morgan found himself in consistent foul trouble and Stauskas struggled to keep up on defense, allowing his man to blow by him or shoot over him. Although it is only one exhibition game into the season, Michigan's rebounding was up and their fouls were down. "I take pride in not being scored on," said Walton Jr., who will often experience guarding guys taller than himself.
In true Michigan fashion, even the walk-ons revealed that they can hang with the big boys. Andrew Dakich collected three rebounds and Sean Lonergan had a block. "We try to be the best we can be, and push our team toward success," said Lonergan.
Mitch McGary remained on the bench as he continues to struggle with a nagging back injury that has kept him limited in practice since August. Jon Horford and Morgan both stepped up as big men, handling rebounds in true "McScary" fashion. As great as it is that Horford and Morgan both seem to have worked through their respective injuries, the unknowns of when McGary's condition remain a real concern. McGary was the difference maker as Michigan battled through the post-season, and losing him could prove more detrimental than losing John Wooden Award-winning Burke.
Michigan takes on Wayne State on Monday Nov. 4 and begins the regular season on Nov. 8 when they take on Division I newcomers, University of Massachusetts Lowell.
About the Contributor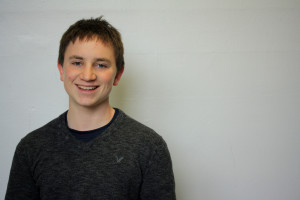 Jesse Rubin, Sports Journalist
Jesse is a junior and is beginning his second year on Communicator. He enjoys covering University of Michigan Basketball and writing Op-Eds about current issues in sports. He is a member of the Pioneer Men's Varsity Swim and Dive Team and often smells of chlorine. When he isn't in the pool or writing articles for Tracy he works at The Cherry Republic and enjoys playing pick-up basketball at the Y.