Eminem's "The Marshall Mathers LP 2": Two Clashing Perspectives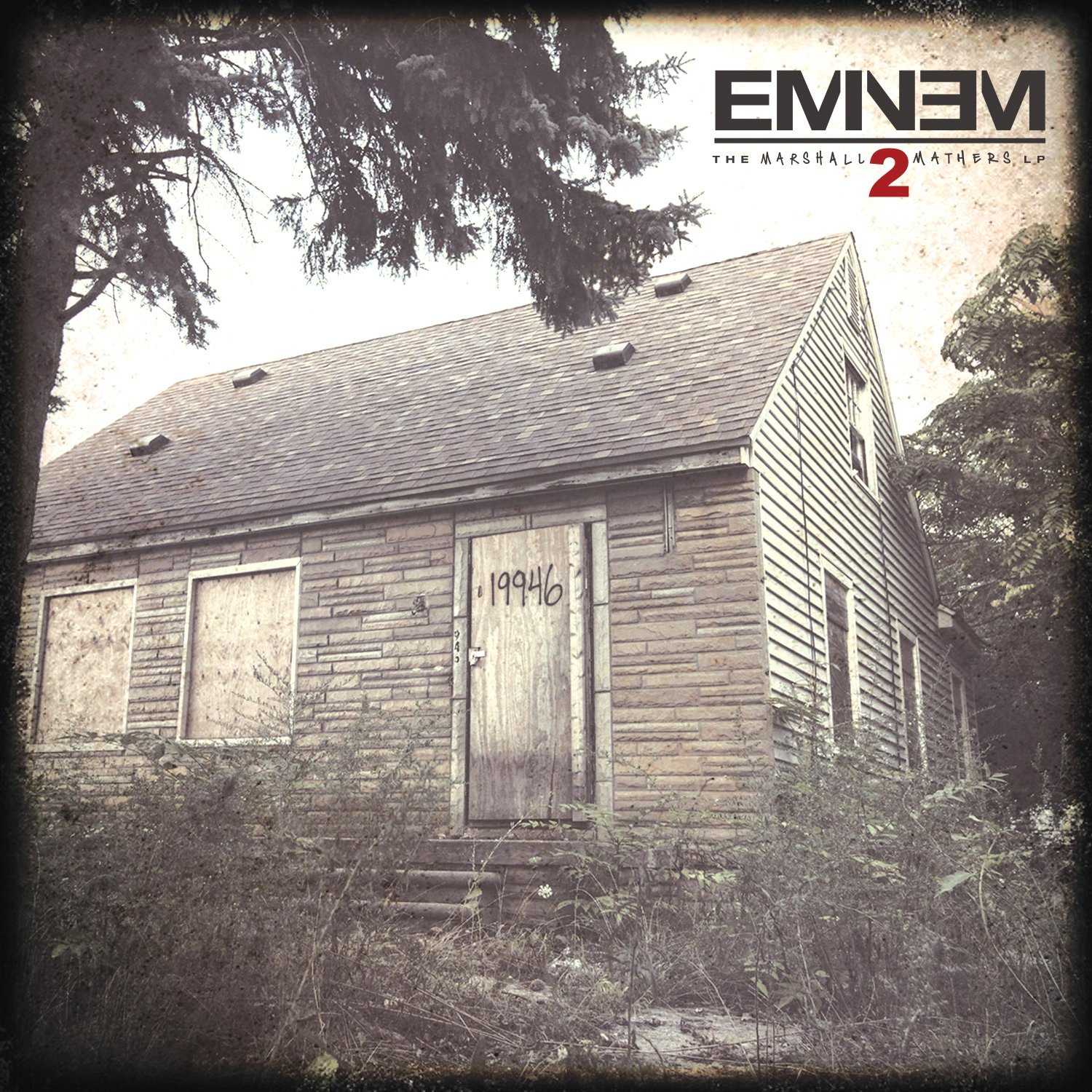 Given the widespread popularity of famed rapper Eminem and totally divisive nature of his music, The Communicator saw fit to offer not one, but two reviews of his new album.
Austin's Views:
Eminem is the world's most popular rapper. Judging by sales, that's fact. Judging by quality, however, that's heavily debatable. He broke into the rap game with his major label debut The Slim Shady LP in 1999, widely considered a rap classic, along with his two follow-ups, The Marshall Mathers LP and The Eminem Show. That being said, his last three albums (Encore, Relapse, and Recovery) were subpar, the latter being a (by his standards) near-disaster. His artistic merit had declined, and he began to run out of things to say.
Come 2013, and Em is back with his brand new album, The Marshall Mathers LP 2, a sequel to his Grammy-winning 2000 release, widely considered his magnum opus. After a streak of mediocrity, has the 41-year-old MC finally reached his downfall? Or has he finally made the comeback fans have been waiting for? Well, when Em was promoting the album with 4 singles, "Berzerk", "Rap God", "Survival", and "The Monster", fans had mixed opinions.
[youtube]http://www.youtube.com/watch?v=S7cQ3b0iqLo[/youtube]
To say the least, though, MMLP2 is not only Eminem's best album since he kicked his drug addiction, but the best album he's put out since The Eminem Show. In comparison to his last album, he sounds more diverse, meaner, more passionate, and most of all, ready to prove that he isn't just a washed up has-been in this day and age. His best years may be behind him, but he still has it in him to create some quality rap songs.
Lyrically, Em is on point, as he usually is. His rhyme schemes vary from track to track, from the simpler lyrics on "Berzerk" to the technical patterns on "Rap God". Sometimes, on songs like "Rhyme or Reason", he rides the line between the two extremes. Eminem was never a bad, or even okay lyricist. Even in his early 40s, he's still writing lyrics in the same vein as he always has; all over the place in both style and execution, and that's exactly what Em fans have come to expect.
[youtube]http://www.youtube.com/watch?v=QH4pQm8s9Wc[/youtube]
The beats are all distinct, whether it be regarding tempo, structure, or instruments. If there's one thing the album has over Recovery, it's variety. Overtime, listeners will be treated to a rock beat ("Survival"), electronic dance music-influenced beat ("Rap God"), dark snare-driven beat ("A**hole"), and even a country rock-infused song ("So Far…") among various others.
The strongest songs are "Rap God" and "Rhyme or Reason", the former due to its undeniably insane lyricism and ability to remain engaging even with its 6-minute length, and the latter due to its brooding tone and strong story. The weakest songs are "The Monster" and "Stronger Than I Was", the former due to its formulaic song structure and poppy hook, and the latter due to Em trying to melodically sing for the entire song, failing pretty badly. The album is much darker than Recovery, which is a very good thing.
As a whole, MMLP2 is an excellent release from an excellent rapper. Many steps above its predecessor, the album is mostly the return that Em fans had been anticipating. Those looking for some vintage Eminem should find something to like on it. Highly recommended.
Overall: 7.9/10

Loading ...
Ryan's Views:
There was a time when Marshall Mathers was the most dangerous presence in America, and it's important to take note of that when absorbing his seventh major studio release, The Marshall Mathers LP 2. It's not so long ago, after all, that Eminem was regularly arrested over gun charges, nearly banned from the Canadian border over hate-speech allegations, and under intense media scrutiny for the devastating impact of his lyrics on his mother and wife, whose 2000 suicide attempt drew even more negative attention.
Here's the kicker though — it fueled his art in fascinating, furious ways. His first three albums, Slim Shady LP through Eminem Show, are absolutely incredible documents of raw human frustration — delivered with the linguistic complexity of an English professor yet the juvenile humor of that professor's 14-year-old grandson. They were vile, homophobic, sexist, and totally no-holds-barred in their topical matter — but unusually honest and forthright, and provoked endless conversation about the nature of free speech and artistic morality.
I'm emphasizing all of this, of course, because it's this gleeful lack of abandon that Eminem seems to return to on Marshall Mathers LP 2. After three mediocre albums (Encore, Relapse, Recovery) that variously explored politics, drug addiction and resounding triumph over said addiction, Eminem is back to his old ways, with narratives about kidnapping, crime and rampant cultural disrespect dominating his songs again. Eminem seems very interested in a sort of hip-hop throwback, here, too, recruiting legendary producer Rick Rubin (vintage Run-DMC, Beastie Boys, LL Cool J, this year's Yeezus) to mold various classic-rock staples into his beats.
[youtube]http://www.youtube.com/watch?v=bN3vpLqxYsg[/youtube]
However, it's often jarring to consider how genuinely ugly an album MMLP2 sounds at times. Taking aside the fact that Eminem still raps with the displeasurable, gruntish diction that he adopted around 2004, this is an album of endless questionable sonic choices — the terrible female hooks of "Legacy", "Survival" and "Asshole", the inane country-honk of "So Far…", the unlistenable Yoda impersonation on "Rhyme or Reason", and perhaps the pièce de résistance of sheer musical idiocy — the moment on "Love Game" where Em decides to imitate a woman performing oral sex. Those lone five seconds are infinitely less pleasurable than "Stronger Than I Was", a mid-album singing-only cut that is handily the lowest point of Eminem's two-decade career.
The Marshall Mathers LP 2 is much too fickle in its purpose to ever stand a chance in comparison to the original — with Eminem variously trying to satisfy his original horrorcore fans, pump out another few viable radio singles, assert lyrical dominance over everyone and satisfy his endless corporate sponsorships. There's little sense in denying Eminem's status as rap's premier technician. He does things, even on this album, with internal rhyme and rapid consonance that makes even my jaded head spin with awe. But it's not coming from a place of artistic inspiration anymore and reflects no clear goal, other than verbal pyrotechnics for the sake of themselves. Indeed, the man that once rhymed about raping his mother and murdering his pregnant wife has partnered with the likes of ESPN, MTV and Call of Duty to ensure sales of his new product. It's insulting, then, to listen to 79 (!!!!) minutes of oppressively ugly, unfunny, out-of-touch music where he runs in lyrical circles trying to convince us he doesn't give a sh*t.
Overall: 3.4/10
About the Contributors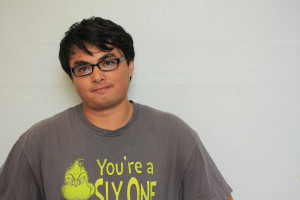 Austin Bruner, Journalist
Austin has been on the communicator for one year now, and enjoys writing about music, video games, and others. He is a senior, and wants to pursue a career in the video game industry.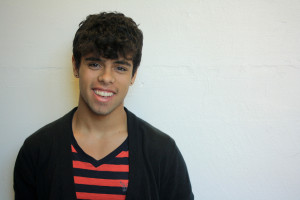 Ryan Michaels, A&E Journalist
Ryan Michaels, a high-school senior, splits his time between Skyline and Community. His driving passions are for the arts and for writing, and intends to cover a broad range of pop cultural discourse during his time on the Communicator staff (film, albums, art exhibits, etc.) He is also a featured columnist with Heritage Newspapers (Ann Arbor Journal, Saline Reporter, etc.) and has published over 340 columns with them since 2007, and spent multiple years as part of the Skyline crew team.