Tigers Add Kinsler in a Blockbuster Trade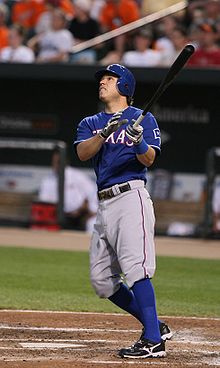 Last Wednesday it was announced that the Detroit Tigers made a blockbuster trade which sent their all-star first baseman, Prince Fielder, to the Texas Rangers in exchange for their second baseman, Ian Kinsler. In this great deal the Tigers will be saving over 100 million dollars. Fielder still has a 168 million dollars left on his contract which doesn't expire until 2020. Earlier this year, Kinsler signed a five year 68 million dollar extension. In this deal the Tigers will be sending 30 million dollars in cash with Fileder to Texas. This trade will prove to be beneficial for the Tigers.
This trade is great for the Tigers because it frees up cap space to re-sign this years American League Cy Young Award winner,  Max Scherzer. The money could also go towards signing a new relief pitcher such as Brian Wilson. In addition this trade is fantastic because it will allow Miguel Cabrera to move back to first base. This will provide Cabrera,who has been suffering from a nagging groin injury, relief as first base is less strenuous than third base. With Cabrera moving to first, star prospect Nick Castellanos will become the Tigers everyday third basemen. This trade also brings a great second basemen to the Tigers. Kinsler adds a solid bat to the top of the batting order and solidifies the Tigers' middle infield.
 Photo is credited to wikipedia.org