Michigan Faces Duke in ACC-Big Ten Challenge, Possibly Without Nik Stauskas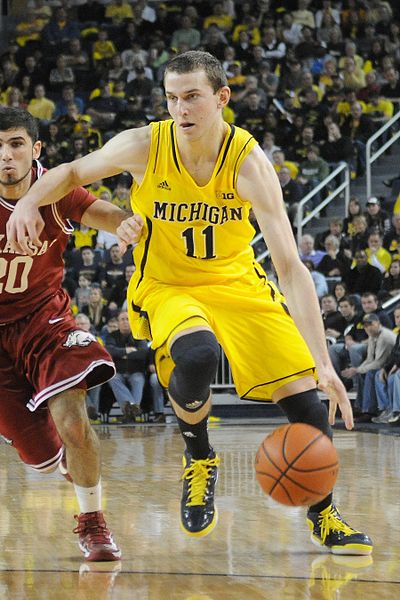 In the final game of the Puerto-Rico tip-off both Nik Stauskas and Glenn Robinson III both sustained injuries, Robinson to his back and Stauskas to his ankle. Upon return to Ann Arbor it was announced by John Beilein that Robinson had bruised a bone and Stauskas had sprained his ankle. Robinson was healthy enough to start in Michigan's Nov. 30 game against Coppin State, but Stauskas remained on the bench for the entirety of the Wolverines' victory.
Tonight, Dec. 3, Michigan will take on Duke at Cameron Indoor Stadium in Durham, North Carolina as one of a total twelve games taking place between Big Ten and Atlantic Coast Conference teams. In a pre-season press conference Coach Beilein said he hoped his men would be champions, both in their own game as well as helping the Big Ten to be the winning conference in this yearly battle.
Duke is currently ranked tenth in the Associated Press College Basketball poll and Michigan is ranked twenty-second. This matchup is the only game between two Top 25 teams, not to mention Michigan-Duke has been a heated rivalry for decades. Stauskas has been responsible both for the majority of Michigan's minutes and points, and without him in the line-up, Michigan would likely struggle with their production, in what is a critical game.
Despite the obvious disadvantages of not having Stauskas play, there are also downsides to having him in the game not at full strength. In Michigan's heartbreaker against Charlotte, Stauskas toughed out the final minutes with a limp, allowing the Charlotte offense to use his injury to their full advantage.
If Michigan wants to knock out the Blue Devils it may mean playing Mitch McGary in place of Stauskas. McGary, who is slowly working his way back to game shape after missing the pre-season with a low-back injury, is another spark plug in the Wolverines offense that could potentially make up for Stauskas' absence. Zak Irvin, who was named Big Ten Freshman of the week, had a breakout performance against Coppin State and will hopefully have another outstanding game whether or not Stauskas is on the floor.
Duke has defeated Michigan in their last two meetings and looks to extend their at-home win streak to five against the Maize and Blue. The game will be televised on ESPN at 9:15 PM EST.
About the Contributor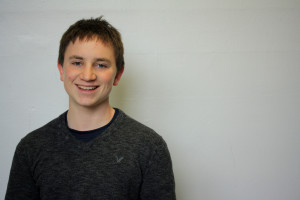 Jesse Rubin, Sports Journalist
Jesse is a junior and is beginning his second year on Communicator. He enjoys covering University of Michigan Basketball and writing Op-Eds about current issues in sports. He is a member of the Pioneer Men's Varsity Swim and Dive Team and often smells of chlorine. When he isn't in the pool or writing articles for Tracy he works at The Cherry Republic and enjoys playing pick-up basketball at the Y.