"The Hunger Games: Catching Fire" A Genuinely Provoking, Engaging Installment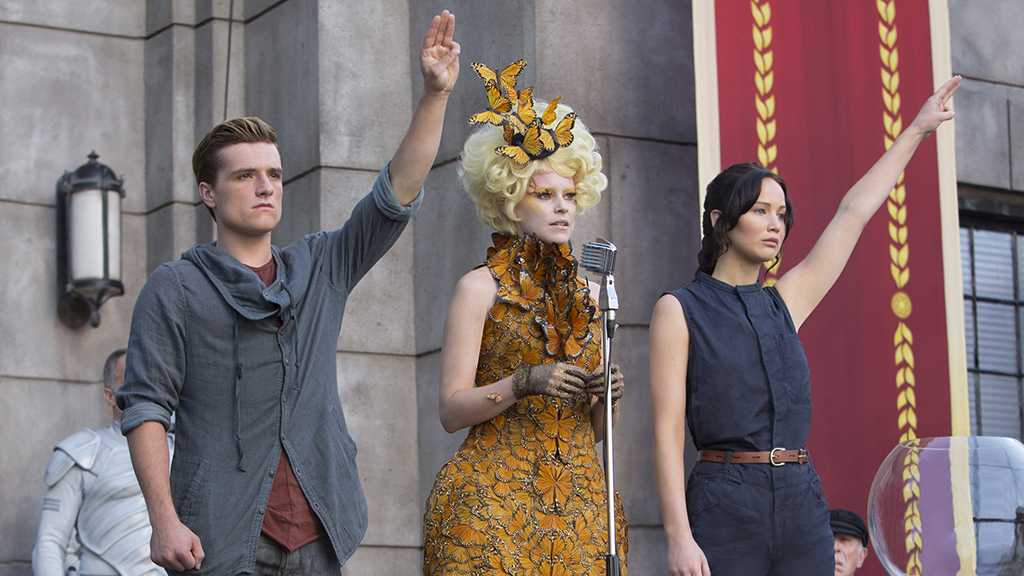 Skillful and engaging though last year's young-adult novel adaptation The Hunger Games may have been, it still felt like a film much more interested in pleasing its youthful, intensely ravenous fanbase than leaving any sort of mature cinematic imprint. Francis Lawrence's highly anticipated sequel, The Hunger Games: Catching Fire, actually seems to acknowledge and respond to this criticism, resulting in a film that fulfills standard expectations that a sequel expand its conflict and darken its tone while feeling totally organic in doing so.
Jennifer Lawrence's warrior-lover-heroine Katniss Everdeen returns, immediately battling the guilt and trauma over her victory in the first film's titular hunger games, with would-be-boyfriend Peeta. The dystopian, post-nuclear government of Panem is rather displeased with their subversion to the already-fragile power structure, having defied the rules and both emerging alive from the games, which typically demand one lone survivor in their 24-man deathmatch.
And so to assert dominance over these two superstars and instill fear in the people of Panem again, a Hunger Games tournament is established again — this time, however, forcing Katniss and Peeta to compete amongst 24 past victors.
Given the much more vicious competitors and constant, oppressive governmental presence that the protagonists face, Catching Fire is a film of considerably weightier stakes than its predecessor. There is often a genuine sense of dread, even despair bubbling beneath the surface here. Given all of the blockbusters we're forced to watch in which the protagonists have constant tactical advantages to the point of near-parody, here is a film in which its characters are often helpless in the wake of the forces governing their lives.
And when they fight back, it actually becomes rather spectacular. The extended battle set-piece, taking up the second half of the film, is vividly imagined and flows together immaculately. Admittedly, one of my major qualms from the first film — the impact-free, Disneyesque portrayal of violence — has not been addressed, but given how much more brisk and exciting Catching Fire is as a whole, such issues feel small.
Jennifer Lawrence remains one of the shining stars of new American cinema, imbuing gravity and grace to a role whose ass-kicking qualities are near-iconic with only two films. Josh Hutcherson's limitations as an actor are gently easing up with age, bringing a new level of calm and authority as her friend and would-be lover, Peeta. The remaining supporting cast, stacked with veterans like Philip Seymour Hoffman, Donald Sutherland and Woody Harrelson, goes a long way towards lending Catching Fire's oft-fantastical scenarios gravity.
Director Francis Lawrence, a man whose past work (I Am Legend, Water for Elephants) revealed little beyond passionless proficiency, seems an oddly inspired choice to helm the remainder of this franchise. Suzanne Collins' novels certainly provide Lawrence with a rich source of thematic texture and dramatic weight, leaving him to focus on simply translating the text to screen skillfully and with rhythm, grace and excitement. It's odd to say this, given my fairly distant attitude towards the first installment, but The Hunger Games may have just become one of the most exciting franchises on the planet.
About the Contributor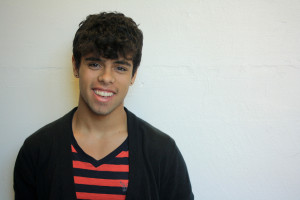 Ryan Michaels, A&E Journalist
Ryan Michaels, a high-school senior, splits his time between Skyline and Community. His driving passions are for the arts and for writing, and intends to cover a broad range of pop cultural discourse during his time on the Communicator staff (film, albums, art exhibits, etc.) He is also a featured columnist with Heritage Newspapers (Ann Arbor Journal, Saline Reporter, etc.) and has published over 340 columns with them since 2007, and spent multiple years as part of the Skyline crew team.