Poetry Slam Is A Big Hit at Community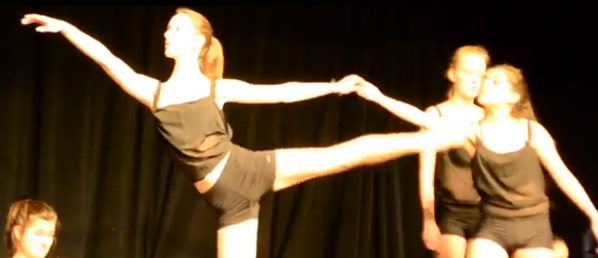 On Tuesday December 10, people crowded into Community High School's little theater, eager to hear poetry. Even before the poetry slam started, rhythmic jazz piano music played by Erez Dessel and Oren Levin echoed around the black room. Following that, a group of people from Dance Body captivated the crowd with a student-choreographed dance.
The topics varied: there were poems about being friend-zoned, hating one's dog, and bug's perspective on life. Abby Lauer read her poem Canning at the event. "[My inspiration was] my mom's side of the family, and kind of leaving home, and being a senior," Lauer said.
The students of Community enjoy the relaxed atmosphere and sense of camaraderie that events like this poetry reading provide. "They are really a  fun alternative [art form]," said sophomore Brendan O'Reilly. It's rare that Community has an event combining all of the art forms it offers classes in. School events such as the poetry reading really bring the school together to appreciate what its students are producing creatively. "I liked it. Some of the poems were really good…It was just good to see what students can do," said another sophomore, Dario Zullo. "School activities like this, like the guy who swallowed swords, they're cool," says Zullo, referencing when Davy Rothbart did a presentation in Craft Theater earlier this year.
Writing poetry is one thing, but reading in front of an audience is another. "I like reading in front of people more than I like singing in front of people. I think I'm more comfortable reading than I think I am," Lauer said. Sofi St. John, another poet who read at the slam said, "The entire time, like my voice was shaking, it was really nerve racking, but it felt like, it felt really good to like get my poems out there."
Despite the nerves that were present, Ellen Stone, the leader of poetry club, said that she thought it went better than she expected. "I didn't realize how powerful that dance was gonna be, and I didn't realize that that theater would be filled, because some years we have a hard time getting people," she said.
Poetry club was created by former english teacher Brian Miller and current ILC teacher Ellen Stone. "We realized that even though we have great writers at Community, that there wasn't really a place for them to write a school," Stone said. Poetry club was also made so that students could prep for their performances. Stone's love of poetry is also behind the formation of the club. "I like poetry because it, I think it is really close to song, and it's really condensed language. So it gets that human emotion really quickly," she said.
The club is always welcoming to new members. They meet on Wednesdays at lunch in Ken McGraw's room. During poetry club, members are usually given a prompt to write about. Sometimes they go outside, look at a photograph, listen to Community's jazz band, or even watch dance body to be inspired to write.
About the Contributors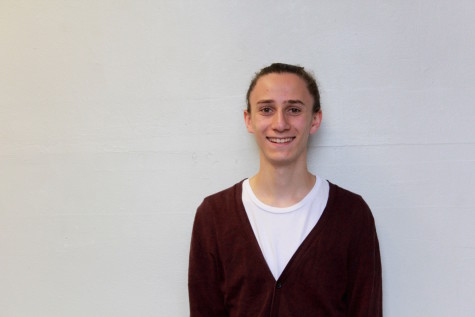 Erez Dessel, Music Editor
This is Erez's third year on the Communicator and second year as audio editor. He loves working on Song of the Day and doing audio pieces for the online publication. In his spare time, he likes to make music, play with his cat and watch Seinfeld.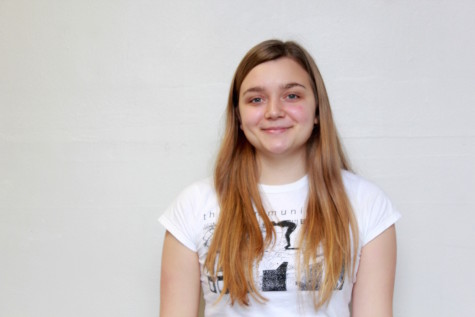 Sophia Werthmann, Editor-in-Chief
This will be Sophia's third year on staff. Her favorite things include 80 degree weather, acting, playing piano and bulletproof coffee (coffee, coconut oil, butter).