Welcome: Doug Nussmeier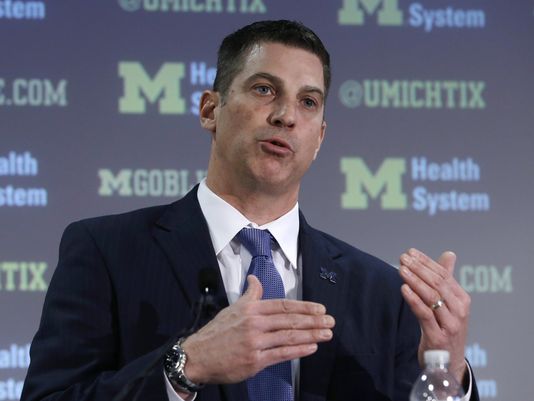 Michigan Football has one of this biggest and most supportive fan bases in all of sports due to the legacy the program dutifully maintains by surrounding their high-caliber athletes with well-educated and influential coaches and staff. From Oosterbaan to Yost to Schembechler, Michigan coaches strive to assemble a coaching staff that will propel the team to greatness.
After a hugely disappointing 2013 season based on a lackluster offense and inconsistent overall play, Head Coach Brady Hoke decided to fire Offensive Coordinator Al Borges. While Borges' playcalling was criticized for most of the season, he occasionally managed to string together effective play combinations.  This was evident when the offense put up big numbers against Notre Dame in a 41-14 win, in the record-setting 750-yard game against Indiana and Borgesmade a strong case to keep his job in a heart-breaking 42-41 loss to Ohio State.
Despite sporadic showings of efficiency, the bad greatly outweighed the good when Michigan barely eked out wins against Akron and UConn, and laid an egg in a 29-6 loss to Michigan State. With one last chance to prove himself, Borges traveled with the Wolverines to Tempe, Arizona to play in the Buffalo Wild Wings Bowl against Kansas State in a game they were heavily favored to win. Borges defaulted to his routine of running the same play over and over, and failing to move the ball with any proficiency.
As the Bowl Season ended and the offseason began, Hoke quickly replaced the hole left by Borges when he hired Alabama offensive coordinator Doug Nussmeier. Nussmeier has a rich history with coaching football, most recently taking Alabama to two consecutive national titles. Nussmeier started his coaching career in 2001 as a quarterbacks coach with the BC Lions and has been making a name for himself ever since. Most notably, Nussmeier was the quarterbacks coach for The St. Louis Rams and Michigan State, and offensive coordinator/quarterbacks coach for Alabama, leading them to a National Championship his first year there.
Nussmeier's most successful season yet was 2012 with the Alabama Crimson Tide. He led the most efficient offense in the nation to a BCS Title and set school record for total yards, total points and passing touchdowns. Some might argue that anyone could've done that well with a field general like AJ McCarron, and this brings up the question of whether McCarron made Nussmeier look good or vice versa. Based on Nussmeier's experience and his history training record-setting QBs, however, nothing should take away from his phenomenal run with Alabama.
Michigan is in desperate need of a catalyst behind the offense and Nussmeier certainly has the potential to play that part. Despite losing Taylor Lewan, Fitzgerald Toussaint and Jeremy Gallon from the offense, Nussmeier will be coaching an offense with immense potential. With a long list of running backs vying for the starting position and two dynamic tight ends in Devin Funchess and Jake Butt, Nussmeier should be capable of constructing a strong first season with the dispirited Wolverine team.
About the Contributor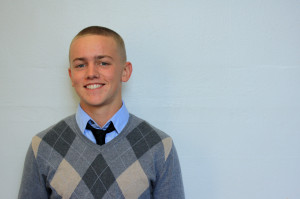 Gabe Kardia, Sports Journalist
Gabe is a junior in Haidu-Banks forum and this is his second year on Communicator. He commonly covers Michigan Football and Basketball, the Detroit Lions and Tigers and various local sports happenings. He plays football and runs track for Skyline and in his free time enjoys swimming, biking and watching How I Met Your Mother.