The Olympics: More Than a Game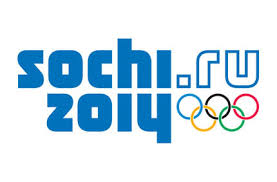 Having begun early this morning with the male figure skaters taking the ice, the events of the 22nd Winter Olympics have officially kicked off. These games have attracted more media than in games past, and it hasn't been due to the athletic events that are going to be taking place.
These Olympic games are being held in Sochi, Russia, the first games to be held inside the Russian Federation since the breakup of the USSR in 1991. The USSR hosted the 1980 Summer Olympics in Moscow. Having been originally budgeted at $12 billion, the cost quickly ballooned to over $51 billion, raising questions about corruption between the Russian government and construction industries.
Controversy surrounding these games have been centered around the LGBT community. Many laws were passed in Russia in June 2013 banning the promotion of homosexuality to minors. These laws make it illegal to hold any sort of public demonstration in favor of gay rights or to speak in defense of gay rights, among other things.
These circumstances have many in the international community worried about the safety of openly LGBT athletes and journalists, despite Russian President Vladimir Putin saying that homosexuals should feel welcome at the games. President Obama, VP Biden, Canadian Prime Minister Stephen Harper, and French President François Hollande have announced that they will not be attending the games. Obama instead is sending a party of openly gay athletes to represent himself and the US.
The Olympics are a time for countries to come together and cheer on their compatriots representing them in the games. Here are a few Americans that are looking to make a name for themselves(or reassert themselves) on the international stage:
Gracie Gold (Figure Skating): At 18 years old, she is one of the youngest on Team USA. As the 2014 National Champion, she is definitely expected to do well, but with 2010Olympic champion Yu-Na Kim and silver medalist Mao Asada returning, finding the podium will be tough.
Mikaela Shiffrin (Downhill Skiing): With Lindsey Vonn out, the 18 year old has some large shoes to fill. She reigning world champion in the Slalom, and could contend for a podium in the Giant Slalom.
Zach Parise (Mens Ice Hockey): As the returning captain of the 2010 silver medalists at Vancouver, Parise already has a lot of big game experience, and he(and the Americans) are expected to do well. With the hockey finals being the last event of the games, expect them to be there on the final day of competition.
Jeremy Abbot (Ice Skating): Abbot is a 4 time US national champion. He definitely wants to redeem himself after a disastrous Vancouver games, but with a stacked field, that will be tough.
Sarah Hendrickson (Ski Jumping): This is the debut of women's ski jumping in the olympics, and as the reigning world champion, Hendrickson should compete for the gold. She tore her ACL and MCL training in August, so this could be one of the feel good stories of the games.
Bode Miller (Downhill Skiing): Miller is coming back for his fifth olympics and at 36, he is definitely one of the senior members on team. He has won 5 medals in his career, and needs 3 more to tie Apolo Ohno as the most decorated US winter olympian ever.
Lolo Jones (Bobsled): Beautiful. Fast. You probably know her from the Summer Games as a hurdler. Now, having made the bobsled team, she's back again to try win that elusive first medal that has evaded her in her first two Olympics.
About the Contributor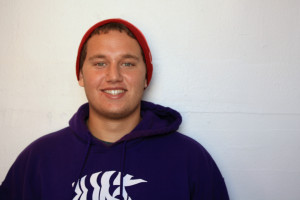 Emre Babbitt, Sports Journalist
This is Emre's first and last semester in Communicator. As a second semester senior, he plans on not doing a lot. Including this profile. He's only really doing it because Sophia won't stop bugging him about it. He's a cool guy, and a very eligible bachelor. Ladies, get on that.