A Bright Future
Imagine a medicine made just for you–one that can cure the incurable.
On Saturdays, at the University of Michigan, Dr. Inhan Lee leads a meeting with high school students from Ann Arbor and a few from other close cities to teach about Alzheimer's Disease, computational biology, genomics and molecular biology. She is passionate about everything she is explaining, and constantly bubbling with energy.
The students are all part of a club called GIDAS: Genes In Diseases and Symptoms, and are working together to help advocate her vision of helping science advance.
Dr. Lee has started a non-profit organization called "miRcore" (micro-RNA cores). "My technology is easy to find biomarkers. What is important is that genes can be applicable for various diseases," she explained.
Motivation to start miRcore hits her emotionally: "I was looking into what [Duchenne muscular dystrophy] disease does. Then I checked the link about it and I learned that it is an incurable disease and children are dying…I was thinking about the parents…observing the children dying. It hurts me so much…and based on my discovery it is possible that maybe I can cure this disease." With the research she has accomplished, she believes personalized medicine–a medicine made just for you- can cure the incurable.
Advertising her new research was not easy; "I was very excited about the future because I wanted to tell people I have a wonderful method which can be usable for any disease," she said excitedly. "I found some need for educating the general public," she admitted, "and there is some idea that high school students might be an advocate about this personalized medicine instead educating my own research."
And thus, GIDAS was born. Every Saturday students meet, but during the week they conduct the club at their own high schools. "I am having fun and I am adding more," Dr. Lee said. The group is close, and the weekend meetings is an opportunity to bond with students who share the same interests from other schools.
Dr. Lee has a vision for GIDAS too: "Ann Arbor GIDAS is doing really well and we want to replicate in the other cities," she said with pride. She believes GIDAS should be a frontier.
Personalized medicine and Dr. Lee's research is a new branch of modern medicine. "This is a new science, in my mind everyone should know," she concluded. With the help of GIDAS and Dr. Lee's work, it should be a bright future.
Listen to the full interview at https://soundcloud.com/anukumar/interview-with-inhan.
About the Contributor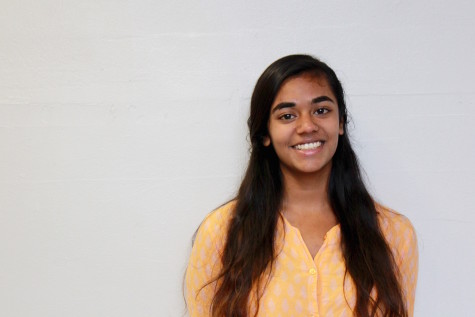 Anurima Kumar, Editor-in-Chief
Anurima is a senior at Community, and this will be her third year on the Communicator Staff. She is a co-editor-in-chief, and enjoys playing the clarinet and piano, dancing and photography.