The NFL's Free Agent Frenzy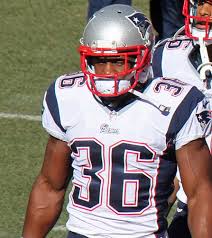 Every March, a month after the Super Bowl, each NFL team is back to work. Between college all-star games, preparing budget, and evaluating their roster, teams have a lot to do. On March 8th, one of the most important events of the offseason begins: Free Agency. This is the time where players who are not under contract can sign a new contract with their current team, or decide to sign elsewhere. This year's free agent class is fantastic, with Michael Bennet being the most coveted. But this class is filled with lots of other prized players,  like Aqib Talib, Jairus Byrd and Eric Decker. These are just a few of the young stars that will be signed this offseason.
 The best free agent on offense currently is Jimmy Graham, the Saints tight end. He got the franchise tag and is a restricted free agent. This means two things. First if he gets another offer and decides to accept it, the Saints can match the offer and he would have to stay with the Saints. Second it also means that if he is signed by another team, that team will have to send its next two first round draft picks to the saints. This really limits who could sign Graham to two teams: the Super Bowl champion Seattle Seahawks, and the New England Patriots.
The reason it makes sense is for the Seahawks to sign Graham is that tight end is there one weakness, they have cap room and their next two first round picks will most likely be late first round picks ,so it is not that big of a loss. It would work for the Patriots because they run a tight end heavy offensive system, so it might make sense to bring in the best tight end.
Another elite offensive player in free agency this year is Eric Decker. He has good size, speed, and great production. He has the rare ability to be really good in the slot and on the outside; this is not a common quality in a receiver. Some people think he is a number one receiver; I think he is a natural number two and thrives being a number two. The reason I don't think he can be a number one is he doesn't have elite size or speed. I think he would be a great fit in Detroit as a number two because he fills a huge need in the slot and on the outside. However I think if he doesn't get a great offer he will stay in Denver.
There are many great defensive free agents this year, especially in the secondary. Players such as Jairus Byrd and Antoine Bethea are very intriguing. Byrd, one of the most sought after free agents, just signed a contract with the New Orleans Saints, and Bethea chose to go to the west coast and play for the San Francisco 49ers.
This year also has great defensive linemen such as Lamarr Houston, Michael Bennett, Michael Johnson and Jared Allen. Houston and Bennett both signed contracts early on March 8th. Houston decided to leave the Raiders and head to the Midwest and play in Chicago for the Bears; Bennet decided to re-sign with the world champion Seattle Seahawks. Johnson also surprised a lot of people by signing with Tampa Bay; many people thought he would follow his former defensive coordinator Mike Zimmer to Minnesota. In my opinion, the most interesting defensive linemen is Jared Allen. He is interesting because he is very productive, but is getting pretty old. I think he will sign one final contract that is two to three years with Tampa Bay, and end his career there.
As you can see, there is a lot of talent in this year's free agent class. Every position has a top player. To me, it will be interesting to see what players don't get signed.