NFL Draft: Top 10 Picks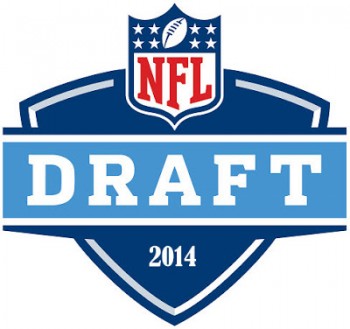 This May 256 football players will come true and they will become NFL players. The first round of the draft will consist of 32 picks, with 30 teams holding picks. This is my mock draft of the top 10 picks.
1. The Houston Texans need a quarterback, and Manziel makes sense. He's from Texas and goes to school in Texas. The fans love him, and new coach Bill O'Brien said that they would draft their quarterback of the future in the draft and that it was just a matter of when. The one thing about Manziel is that he isn't the typical quarterback for an O'Brien system. The Texans could decide to wait in quarterback and draft a player on the defensive side of the ball, such as Khalil Mack, Jadaiven Clowney or Anthony Barr.
2. Clowney is widely considered the best player in the draft, and the Saint Louis Rams have been drafting value lately. In this situation, the Rams would instantly have the best pass rush in the NFL. If the Rams felt a need to fill a hole, they could draft Greg Robinson, an offensive lineman from Auburn to protect Sam Bradford's blind side.
3. Jacksonville is in desperate need of a quarterback. However, I think Teddy Bridgewater makes a lot of sense for them because they need a playmaker, and Bridgewater is just that. If Manziel falls to them, they definitely will pick him. The other way they could go is draft Blake Bortles, who is your prototypical pocket passer.
4. Cleveland Browns is also in desperate need of a QB and Bortles is that. He is the most NFL-ready QB in the draft. Cleveland would also surround him with talent to make sure he thrives. If Bortles is gone, then they will draft either Manziel or Bridgewater.
5. The Oakland Raiders will draft Sammy Watkins if he is still available. Watkins makes sense because they need a receiver and they love speed; that is just what Watkins is.
6. The  Atlanta Falcons need someone to protect Matt Ryan's blind side, and Jake Matthews is the best tackle in the draft. They could also draft Greg Robinson, Clowney, Mack or Barr to fill needs.
7. Mack makes sense for the Tampa Bay Buccaneers, because thejy ust signed a defensive minded coach. They need help at linebacker and Mack is one of the best players in the draft.
8. With all the elite QB prospects off the board, the Vikings will have to wait to get their QB of the future. So I think they should draft a player for their defense.Their biggest need is cornerback ,and the best CB in this draft is Justin Gilbert. If he is already off the board, or the Vikes don't want to draft him, I see them taking Darqueze Dennard, a corner from Michigan State.
9. The  Buffalo Bills could go a couple of ways. One option is taking Greg Robinson offensive tackle from Auburn. They need to protect their franchise QB EJ Manuel, and Robinson would do just that.
10. The Detroit Lions need another playmaker, and Mike Evans is just that. He is big and can take advantage of one on one coverage. If he is already off the board, the Lions will draft a corner, most likely Gilbert or Dennard.