Pioneer High School 2014 Concerto Concert
Every year, there is chance for outstanding musicians to perform their talents to an audience that fills the auditorium: the concerto competition. Seniors in the Pioneer High School music program (orchestra, band, and choir) can audition to perform a concerto– which is a solo accompanied by an orchestra. Several of the most talented performers are selected by members of the Pioneer Music Facility, and they each perform their own concerto in one concert. This year, the 58th annual Pioneer High School's Concerto Concert took place on March 27.
The 2014 concerto finalists were: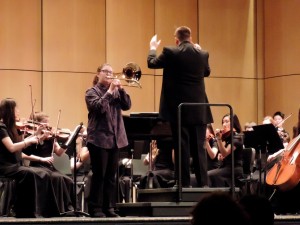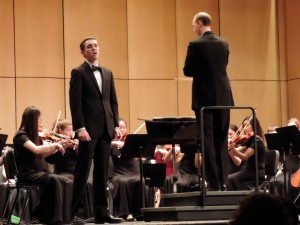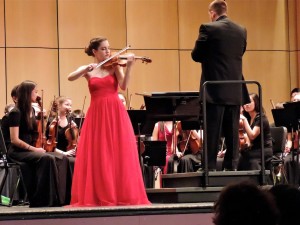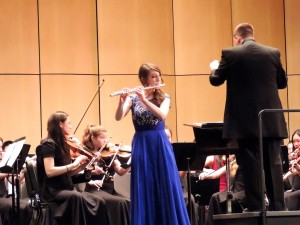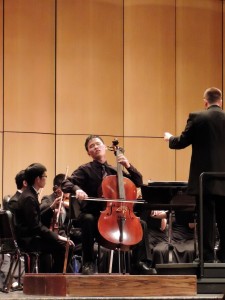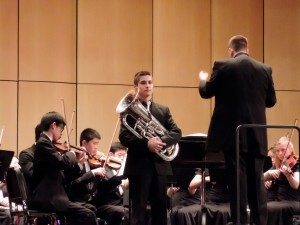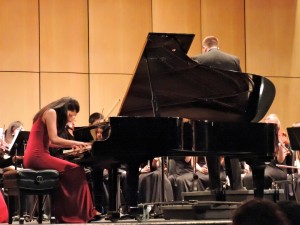 The Pioneer Symphony Orchestra, as well as several members of the Pioneer Symphony Band, backed each soloist. The orchestra was divided into two groups; thirty-nine students played in Orchestra A, which backed the first four pieces, while the remaining thirty-two students played in Orchestra B which was on stage for the latter three.
Concertist Sarah Xie was also quite pleased with the entire concert, including her own piano concerto. "I think it went really well, both the concert and the solo performance. The orchestra was really with me the whole time, and they definitely did their jobs."
However, the weeks leading up to the concert were not without stress. Many of the pieces contained particularly complex excerpts that were very difficult to learn, and the months of February and March were peppered with playing tests. Nonetheless, the intense preparation paid off and the end result satisfied both the performers and audience members.
Each year over twenty seniors compete for under ten concerto slots. This makes the audition process highly competitive, but Xie never felt too anxious. "I didn't find it stressful," she said of her audition. "Pretty much anything where I'm not up there by myself, when I have someone playing with me– I don't find that stressful."
After her concerto was selected, Xie found that she particularly liked the experience of being a soloist. "I find it really fun when I get to play with an orchestra as opposed to just a solo. You kind of have a back-and-forth going on and they back you up," she described. So I really enjoyed it; it was an interesting experience, working with the conductor and the first chair."
Seetha Davis, a French horn player in the orchestra, was extremely happy about how the concert went. "It's always so amazing to see the final product after so many months of preparation," she said. "The soloists were all incredible, and I always love seeing the look in their eyes when they realize how much people appreciate them."
The final product of the 58th Pioneer Concerto Competition came off as a huge success– each soloist was extremely talented in their instrument and captivated the audience. The evening was filled with music and happiness, and as Davis concluded, "There's something really special about feeling like people appreciate your music, and I felt like every one of the soloists felt that on Thursday."
About the Contributors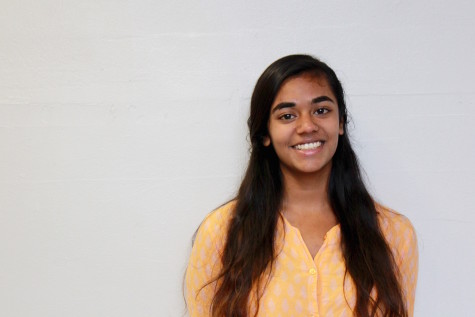 Anurima Kumar, Editor-in-Chief
Anurima is a senior at Community, and this will be her third year on the Communicator Staff. She is a co-editor-in-chief, and enjoys playing the clarinet and piano, dancing and photography.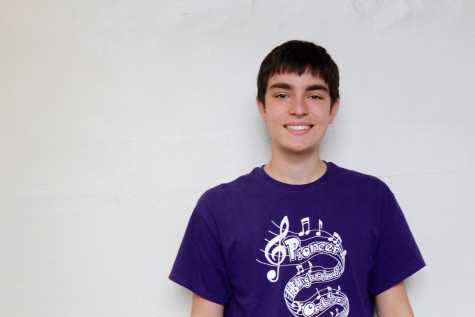 Matty Hack, Editor-in-Chief
Matty is a CHS senior and this is his third year on the Communicator Staff. He is a co-editor-in-chief and can often be found correcting pedantic punctuation errors. Matty also enjoys birds, playing violin and piano, science and petting his cats. He is pro-Oxford comma.