2014 Community Poetry Slam
On Thursday, March 27 a crowd began gathering for Community High School's annual poetry slam: an event met with anticipation each year. It was hosted by Jeff Kass, who organizes poetry slams around Ann Arbor, and always knows how to get a crowd excited. "Community always brings interesting voices, always brings a lot of energy," said Kass. From funny eulogies in the voice of Shrek to love letters, Community High's poetry slam had a full range of poems.
A poetry slam is different from a poetry reading in because it is a competition. Each poet performs an original piece of poetry (three minutes or less) in front of the crowd, and a panel of judges. Five judges rate each poem on a scale of one to ten, then the highest and lowest scores are dropped, and an average is taken from those that remain. Poetry slams don't only judge the content of writing, but also heavily judge performance. After all 24 poets from the first round have been heard, about half of the readers with the highest scores move onto the second round. From there, the judges announce the finalists that will move onto the city-wide finals.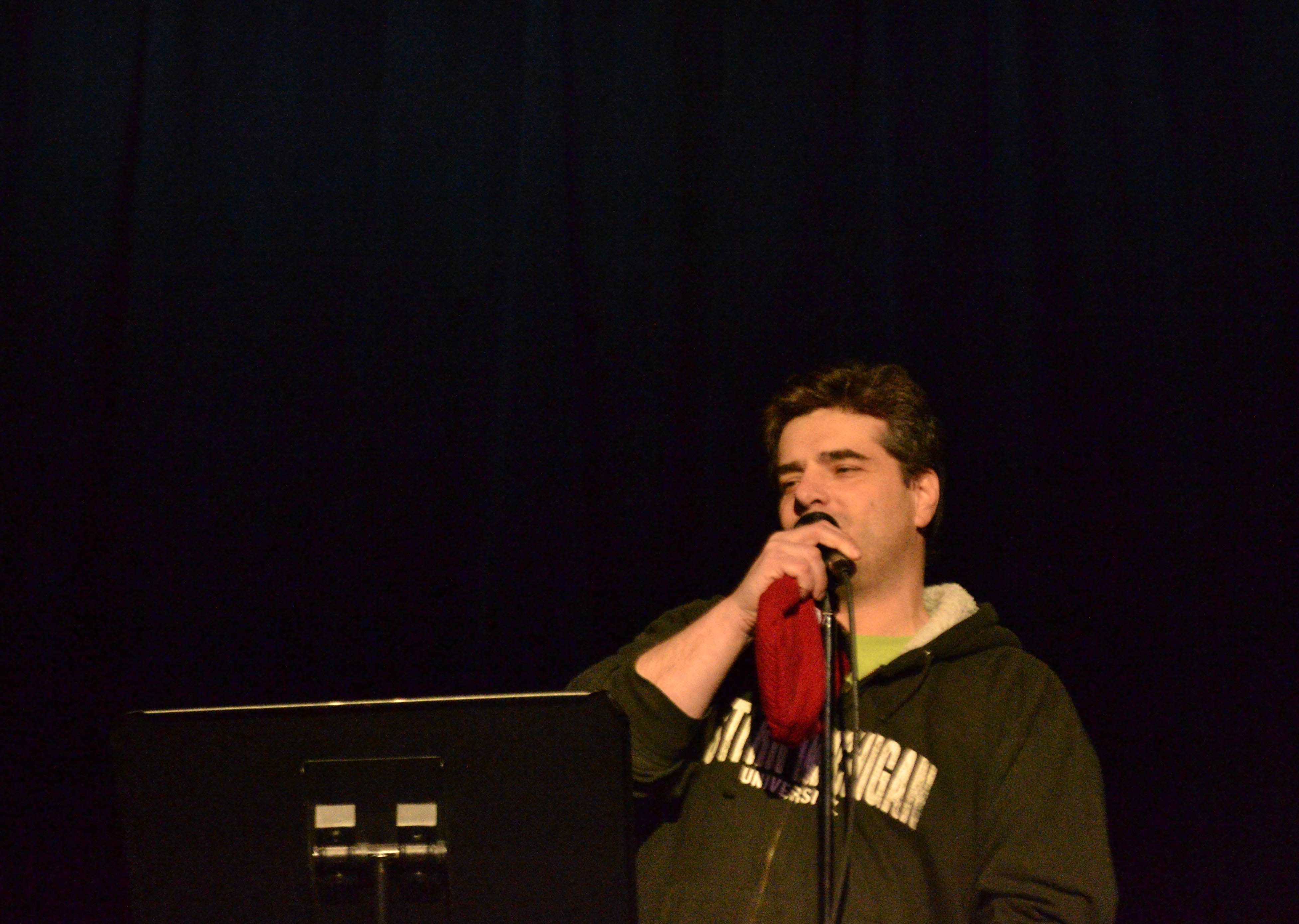 From Community High School, seven readers advanced to the finals at the Neutral Zone, where they will compete with winners from two other high schools in the city. After another night of poetry, and two rounds of elimination, the prevailing poets will be members of the 2014 Ann Arbor Slam Team, and will travel to Philadelphia to compete in the national scene at Brave New Voices.
Clara Kaul and Carson Borbely ranked first and second, respectively, this year at the Community slam. As sophomores, this is only their second year competing, and they are very excited for the opportunity. "I honestly don't feel like this is reality. You have no clue how hard we tried," Borbely explained.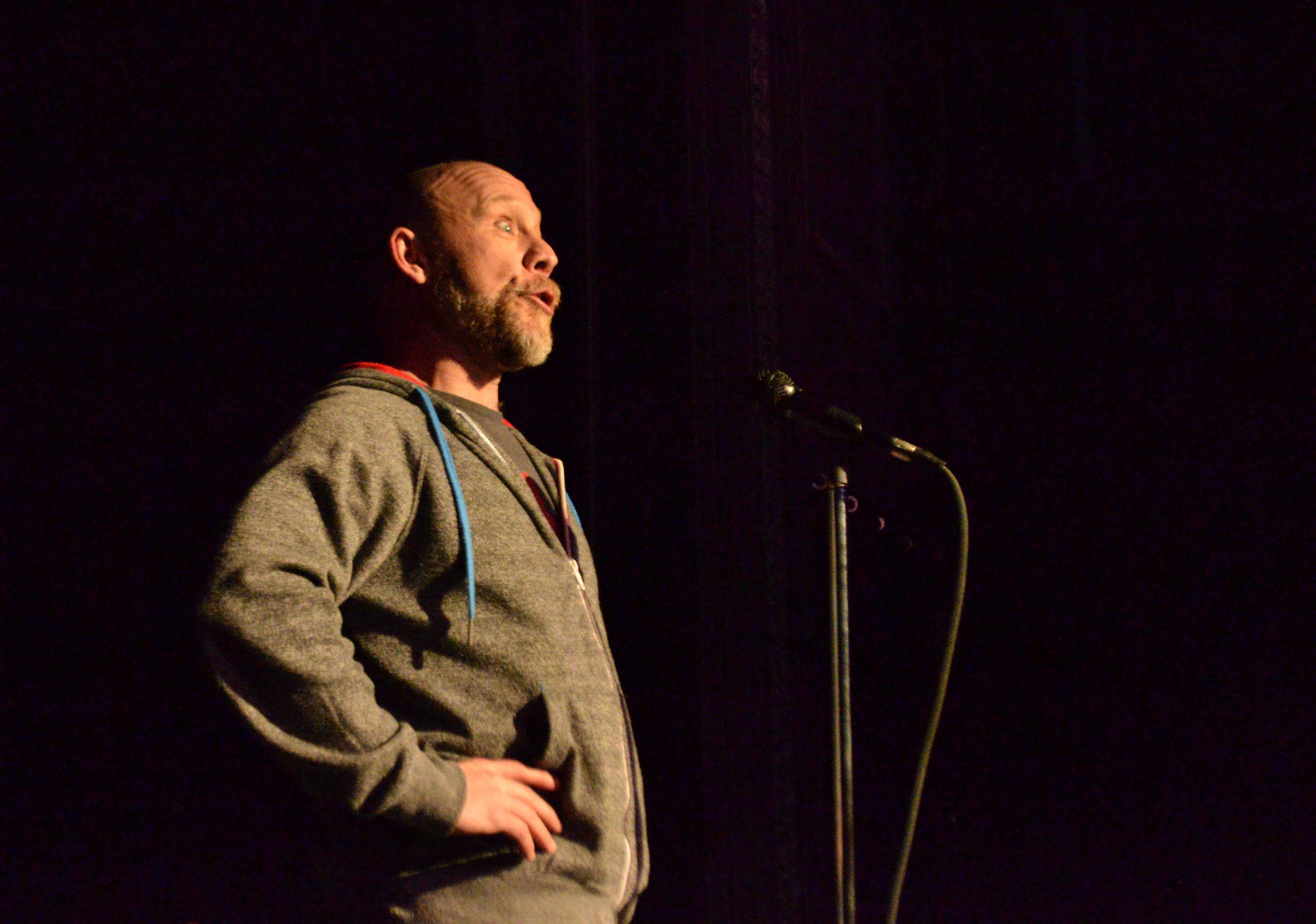 To prepare for this year's slams, Kaul and Borbely looked through their old poems, as well as writing all-new ones. They went through an extensive self-editing process, and rehearsed speaking the poems to themselves many times in order to get ready to read onstage. The night of the slam, Borbely was impressed with the energy in the crowd. She said, "Everyone was encouraging each other a ton, and I saw the same amount of applause for everybody, which was amazing."
Ellen Stone, a leader of the poetry scene at Community High School, plays a big role in rounding kids up to read at the slam every year. She works to get a full slate of competing poets so we don't have readers from other high schools coming in and taking our spots at the city competition. The last few years in a row, she's succeeded in getting enough brave kids to step onstage and read their work. "I just love the fact that we sort of can fill the room. It means a lot for our whole school," Stone said.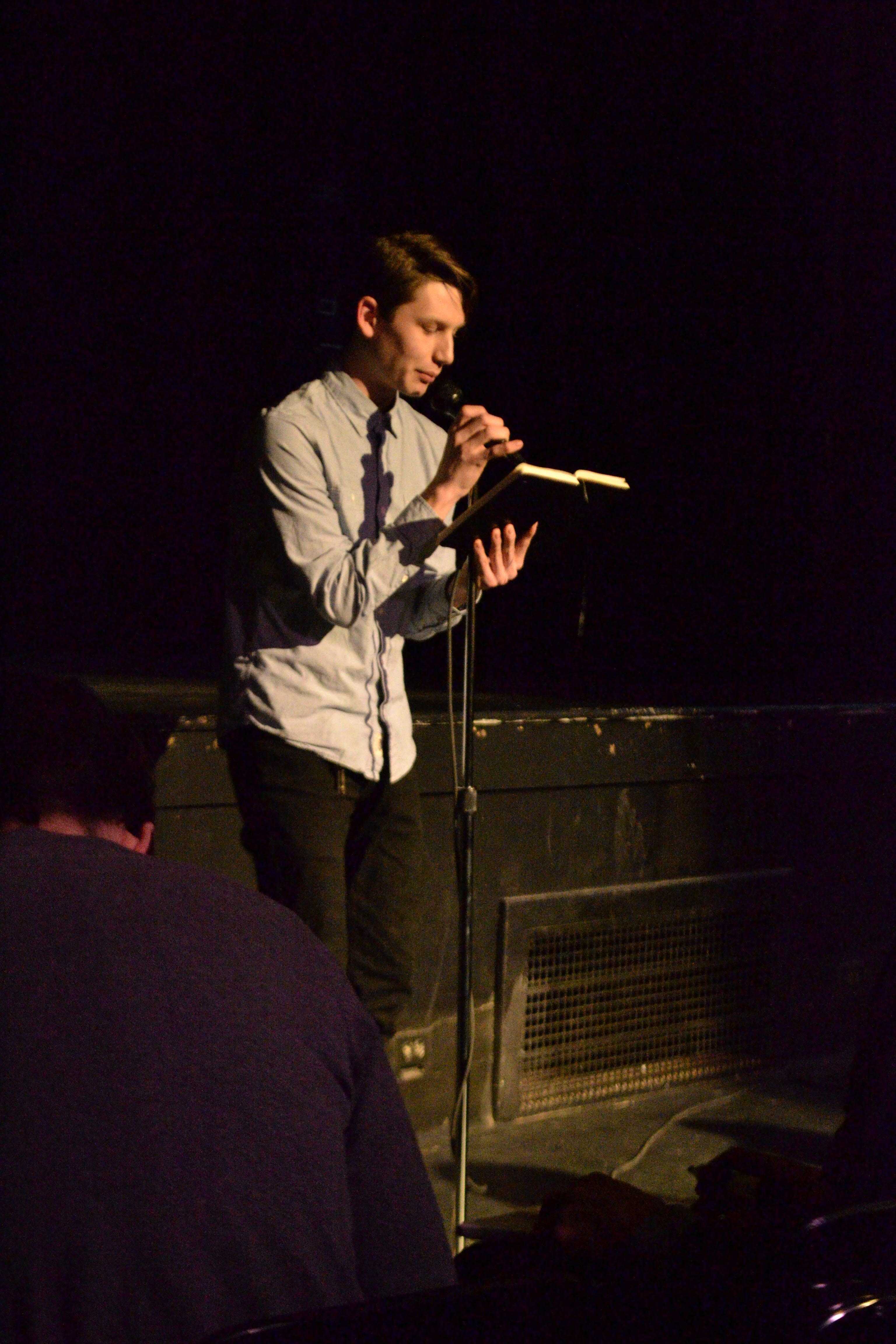 Still, poetry slams are far from perfect from the perspective of a competitor. "Normally there's a trend where scores start really low, and then they get progressively higher as the slam goes on," said Borbely. And even Kass, who puts on the slam, introduces it as an imperfect grading scale. Talking about how it's "wack" to put numbers on someone's creative work, but explaining how the judges are going to try their best.
Low scores can take a toll on a budding poet's self-confidence, but most seem to know that's not what really matters. Every reader gets their chance in the spotlight to share their own unique perspective, while the process of judging who advances through the rounds is more of a formality.
About the Contributors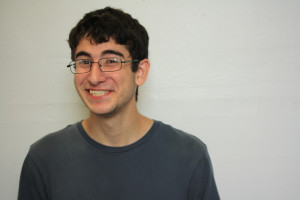 Nick Hagopian-Zirkel, Journalist
Nick is a senior at community. This is his second year on Communicator staff. Nick spends all of his free time breaking his back for Community Ensemble Theater. He has worked his way up to Student Tech Director.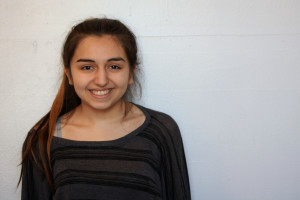 Sofia Kromis, Journalist
This is Sofia Kromis's second year writing for the Communicator Web. In addition to happenings on the Internet, she is involved in dance, theater, and poetry in Ann Arbor. In her limited free time, she likes sleeping, losing time in the internet, and drawing graphs.