Shorts on the Ledge 2014
Shorts on the Ledge may take place in Craft Theatre nowadays, but neither the name nor the premise have changed. It is a low-key, non-competitive venue for Community High School's poets to read their original works and to celebrate National Poetry Month, April. The name "Shorts on the Ledge" was coined by CHS teacher Tracy Anderson, and according to Poetry Club leader Ellen Stone, it was too good to change! Thirteen students and two teachers read their poems for the 2014 Shorts on the Ledge.
Seniors  Tracy Scherdt and Leon Pescador were the emcees.
Junior Alyssa Hopper reads "Body."
Senior Cody Ziesler takes the stage next.
Senior Sofia Fall reads "Silver."
Junior Jonathan Ruelle reads "Ode to a Pen."
Sophomore Eva Rosenfeld reads "Another Reason to Vote Yes on the AAATA Millage."
Sophomore Sophia Simon reads her poem.
Junior Jacob Johnson reads "Shrek Speaks at Donkey's Funeral."
Scherdt takes a pause from emcee-ing to read her poem "Human Sound."
Senior Adrian Joll follows her.
Senior Abby Lauer reads "The Day You Realize Your Parents are Cool."
Seniors Alexandra Cubero-Matos and Briana O'Neal assist Anabel Cruz with her poem with some dialogue.
Senior Anabel Cruz reads a poem about her heritage.
Senior Kiley Sullivan reads about sleeping with clothes on.
Senior Hannon Hylkema is the last student to read.
CHS teacher Steve Coron reads two poems — one about winter, and one about spring.
Finally, CHS teacher Ellen Stone, who facilitated the event, reads a poem of her own.
About the Contributor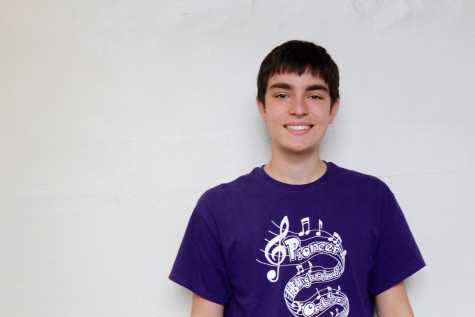 Matty Hack, Editor-in-Chief
Matty is a CHS senior and this is his third year on the Communicator Staff. He is a co-editor-in-chief and can often be found correcting pedantic punctuation errors. Matty also enjoys birds, playing violin and piano, science and petting his cats. He is pro-Oxford comma.