3v3: The First Three Days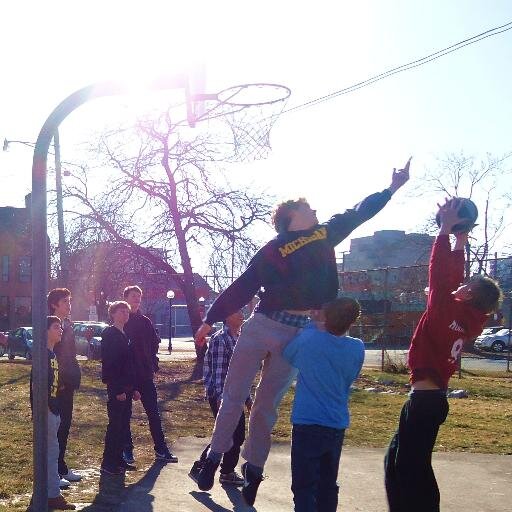 The first three days of the annual 3v3 tournament has been a whirlwind. There have been a total of 9 games. Consisting of 16 teams with 6 teams yet to play there first game. No team has been eliminated yet.
In day one there were only two games, Big Mike vs. MOB and Dream team vs. Maria and the sophomores. In game one MOB fell to Big Mike in a crushing 7-1 defeat. Colin Stroud led his team by playing solid defense. Hannah Tschirhart the sophomore scored MOB's lone point in the devastating loss. In the second game Maria and the sophomores fell to the dream team. Jack Belden a freshman hit a last second shot. Belden also lead all scorers with 7 points in the thrilling game.
Day two started with Hali's Hoop Squad playing the Sexy Mofo's. Hali's Hoop Squad won 7-1. Sam Rickman made his presents felt well on the court with her lockdown defense. In the second game of the day Merrick Squad beat Boys R Us 7-1. Seniors Nate Porter and Jack McConnell each had huge games. McConnell owned the post and was huge defensive presence. In the final game of the day the Sex Pistols duked it out against the Dean Jens. The Pistols were lead by junior Alex Wood. His big body intimidated the dean Jens but a scoring effort by senior Alex Wood of the dean Jens proved to be to much for the sex pistols.
In day 3 Dream team played team Nick Midds, D2B played Big Mike and Sportsboize played hali squad to end the day. Team Nick Midds beat dream team with a strong effort from Chase Dudley; he made his pessence felt both sides of the court playing a very physical game. Sportsboize won their game. Junior Jack Kozics had a strong showing on the defensive side of the ball. He had pair of blocks and a steal. In the final game D2B won their game. The all-senior squad was lead by senior Fernando Rojo who led all scorers.
The tournament has been very eventful thus far and only looks to get better.