Book Review: Dear John by Nicholas Sparks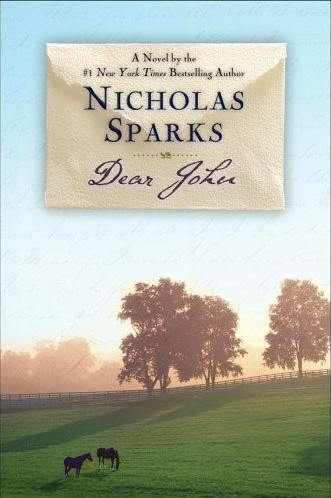 Hannah Degutis
December 17, 2009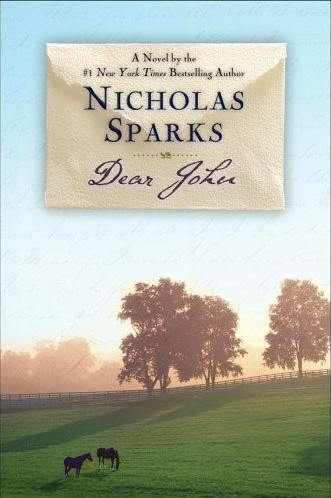 Nicholas Sparks is a well-known author who has published 16 different novels. One of his most recent novels, Dear John, was published in 2007. This tragic love story is about an angry young man that enlists in the army when he doesn't know where else to turn in his life. The army forces the main character, John Tyree, to grow up and pushes him out of his irresponsibility and laziness. While on a short visit home, John meets a woman by the name of Savannah. She is a beautiful brunette, and it quickly became obvious that she would be the main character's love interest.
The romance quickly blossoms, and becomes an intense love that caused Savannah to want to wait for John to return from his initial tour in the army, and for him to want to come back to her; the girl he never thought he would find.
Almost as soon as each character is introduced, their personality becomes apparent. Without conforming to any type of norm, and sometimes with minimal dialogue, each character is defined and brought to life. The novel is told through the main characters point of view, but the reader is made to feel almost omniscient based on John's "intuition".
Although the story seems to only be about Savannah and John, there is another level: the relationship between John and his father and the discovery of his father's mental illness.
While most of the reactions from characters were authentic, some bordered melodrama and, in that way, lost a bit of the reality the rest of the novel portrays–specifically when John is confronted with the fact that his father might have a type of Autism known as Asperger's. He ends up losing his temper and storms away from Savannah, who had brought it up to him. John then ends up breaking somebody's nose and elbowing another character in the stomach. Though the scene made sense with the rest of the story, it seemed to break the natural flow.
The end of the story, however, no matter how dramatic it seemed to be, was simply captivating. The entire build-up of the story had you preparing for the moment John and Savannah would be together. The fact that at the beginning of the novel, it is announced they won't be seems to disappear, and the reader is left anticipating the kiss and whatever follows. Though in the true spirit of a tragedy it is the love that should have happened, but never could.
This novel leaves you hanging on every word and having expectations that are sometimes met, and other times completely lost. The unpredictability makes the novel feel authentic and real. It is a beautiful tribute to a love found and lost.