Preparing for college. A senior's perspective.
Like many other seniors at this time, Anna Raschke is preparing for college. Raschke visited some of the colleges she is hoping to apply to this fall. She is a straight A student and has been through high school, and participates in varsity crew. She is considering Virginia Tech, Dickinson College, Michigan State University and Kalamazoo College.
Raschke visited Virginia Tech, Michigan State, Kalamazoo, Dickinson and University of Michigan. Surprisingly, even though she lives in Ann Arbor, Raschke won't be applying to the UofM. "The tour at Michigan was awful and if anything, it made me want to leave the area more than stay," said Raschke. Growing up in Ann Arbor, Raschke has been around the University of Michigan almost all her life, but the students leading her tour were so uninterested that they made her not want go to the university. "It seemed like they just didn't want to be there with us," said Raschke. "The students kept jumping from one topic to the next and didn't have a firm grasp on any topic that they were talking about." Raschke was not impressed.
Raschke's best options are Michigan State, Virginia Tech, Kalamazoo, and Dickinson. Raschke visited all the schools and loved Dickinson–which is a small liberal arts school located in Pennsylvania. Like many students, Raschke values a small classroom and focused approach to learning. "The largest lecture hall at Dickinson seats about 60 people in the science department. Just showing off how small it is," said Raschke. "The labs were awesome too. They sat about four tables of four so everyone is getting the full attention of the teacher and everyone gets to know each other very well."
While all these things factor into her decision, there is one much larger factor on her decision. With tuition costs at an all time high, students now have to face the reality of coming out of college with a lot of debt. While Raschke loved Dickinson, in the end it wasn't high on her list because of the price. "It is 60,000 dollars per year, which is a lot," said Raschke. "It would take about 15 hours just to ride a train back to Ann Arbor, and that's too far for my mom and dad." Distance from home was another reason Raschke isn't considering Dickinson too seriously. While there are many colleges in the United States, there is only one fit for each student. Raschke is currently deciding which one is best for her.
About the Contributors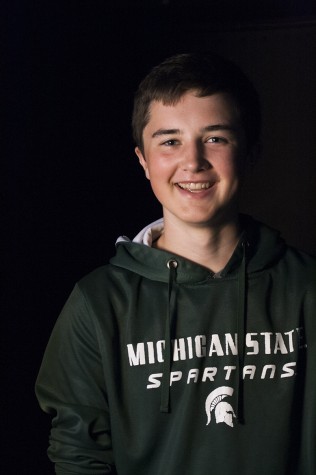 Sean Kiel-Locey, Staff
Sean is a sophomore at Community, in his first year on the Communicator staff. He wants to be an engineer and businessman. Sean likes learning about cars, and working on his own.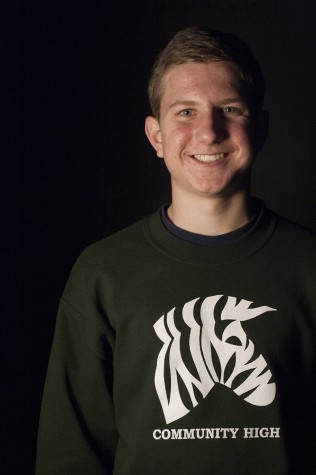 Alex Raschke, Staff
Alex is a sophomore at Community, in his first year on the Communicator staff. He strives to be an engineer. Alex likes playing sports and having a good time!