Missing Rich Rod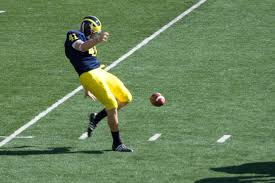 Michigan missed out on Rich Rodriguez. Rodriguez coached the Wolverines from 2008-2010, going 15-22 in three years. Despite that .405 winning percentage being the lowest in Michigan history, Rodriguez was showing signs of improvement as the Michigan faithful were calling for his head.
Rodriguez's first season with the Maize and Blue was the worst season in Michigan football history, he went 3-9 and 2-6 in the Big Ten. All of the devoted fans were disappointed with his first season, but it was to be expected. The former coach, Lloyd Carr, ran a run heavy offense with the quarterback usually lining up under center. Rodriguez was trying to bring in a new system, one that had worked with him at West Virginia University: and one that was working all over the country, the spread offense. Rodriguez wanted a dual-threat quarterback, one that could run the ball and throw the ball. Rodriguez's first season was more of a trial run to see which of Lloyd's players could play up-tempo.
Rodriguez recruited well during his first season, getting two quarterback commitments in the same year. Tate Forcier, an eventual drop-out due to academic struggles, led the Wolverines in the 2009-2010 season. Forcier started as the quarterback for Michigan, and after a 4-0 start, it looked like Rodriguez had finally figured out how to make his offense work in Ann Arbor. Michigan beat Western Michigan Univeristy, University of Notre Dame, Eastern Michigan Univeristy and Indiana Univeristy to start the season scoring an average of 37.5 points a game. To close the season, Michigan's offense sputtered and the defense was porous and they finished the season going 1-7, only beating Indiana in Big Ten competition.
Then after the 2010-2011 season Michigan alums and fans were asking for Rodriguez to be removed. Dave Brandon, the Athletic Director for Michigan, said that Rodriguez would finish the next season and then be up for review.
Denard "Shoelace" Robinson started what would be Rodriguez's last season as head coach for the Wolverines. Robinson, like Forcier, was a dual-threat quarterback. Robinson may have emphasized the running part of his game more than the throwing, which is one of the reasons he was always unable to really be anything more than a Heisman hopeful. Just like in the previous season, Michigan started off with a bang, beating their first five opponents (including an away game at Notre Dame), and averaging 41.4 points a game. Unfortunately, the Big Ten was too tough for the juvenile spread offense that Rodriguez had at Michigan, and the Wolverines lost all but two Big Ten games. Michigan finished the season 7-5 and 2-5 in Big Ten play. For the first time in Rodriguez's tenure at Michigan, the Wolverines were bowl eligible. They played and lost to Mississippi State in the Gator Bowl.
Rodriguez was by no means a Bo Schembechler or a Fielding Yost, but he did show promise towards the end of his three very short years at Michigan. He recruited for his system and left with a solid stable of electric offensive playmakers. He emphasized offense more than defense, which showed, as Michigan gave up 1,135 points which is an average of just over 30 points a game, which is far higher than most Power Five conference teams.
Eventually, Brandon conceded and gave up to the angry fans, and Brandon deciding to dismiss Rodriguez on Jan. 5, 2011. Since that day Rodriguez has commentated for one year and coached the Arizona Wildcats for three, and in both of those ventures he has seen nothing but success.
The Wildcats are 5-1 right now and are ranked 16th in the country. Rodriguez has found another stud at the quarterback position in Anu Solomon. Rodriguez's offense is 8th in the country for passing yards per game and 24th in points scored a game.
Rodriguez was completely retooling Michigan's offense and was fired before he ever got a chance to see it through. Michigan fans are now thinking about "what could've been" or "if only we kept him." To make matters worse, Michigan is stuck with a subpar coaching staff and athletic director and Rodriguez has had nothing but good fortune in Arizona. The coaching stint that was going to ruin Rodriguez's coaching career and give Michigan a great new coach has actually done the opposite.
About the Contributor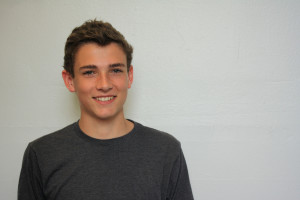 Jack Kozicz, Journalist
Jack is a junior at Community. This is his third year on staff. He writes primarily for the sports section, but also makes videos on all different topics. He rows for Huron and is in the occasional CET play. Jack is an avid ornithologist. You may find him walking along the beach with Kevin.