"Gone Girl," a Twisted, Mesmerizing Mystery That Will Inspire Controversy
On the fifth of July, it is Nick Dunne's (Ben Affleck) fifth wedding anniversary. He comes home to find that his well-known wife, Amy (Rosamund Pike), has gone missing. Nick is not in the best situation himself, as many people from their town as well as his in laws are putting tremendous pressure upon him. As the incident catches the attention of the media, they are all questioning whether or not he really is as innocent as he seems.
As a director, this is the first time in years in which David Fincher has toned it down from from a stylistic standpoint to tell a compelling story. In his two most recent projects, The Social Network and his adaptation of The Girl with the Dragon Tattoo, his relentless, energized signature style is fully present and far more prominent and is shown off more than it is here. While Gone Girl does have many of Fincher's recognizable artistic flourishes, it feels more like a showcase of story than one of style, which works to the movie's favor considering how twisted and compelling this story is.
It is an often uncompromising yet absolutely riveting thriller that leaves a permanent mark on its audience. It excels on a technological front, as Jeff Cronenweth's gloomy, beautifully lit cinematography and Academy Award-winner Kirk Baxter's smooth editing both compliment the bleak nature of the movie. That being said, the real standout is the mesmerizing story. Watching everything unravel is fascinating and simultaneously infuriating because of the sheer unpredictability of it all. There's also more to take in than what's at face value; the depictions of how vapid the media can be and its deterioration of marriage will leave some audiences unsure of what to think. This is far from a bad thing, though.
As an actor-turned-director, Ben Affleck hasn't always had the greatest reputation. As a filmmaker, he has shown much promise over the years but as a performer, he showed little to no range in the past. Here, his performances as Nick Dunne is a subtle, emotionally complex one, and maybe his most impressive to date. Arguably the most surprising performance is Carrie Coon, as Margo Dunne, the devastated sister of of Nick whom he shares everything with. The rest of the supporting cast, from Tyler Perry to Kim Dickens, all deliver as well.
Fincher has made one of the most gripping, genuinely haunting mysteries of the last few years, somehow managing to fit in a few moments of dark laughter also. This might be the single finest achievement of everyone involved. The cynicality of Gone Girl might leave you cold, but it will undoubtedly leave you thinking long and hard about relationships and who your partner might really be. It's a true textbook example of filmmaking that gets under your skin.
Final rating: A+
About the Contributor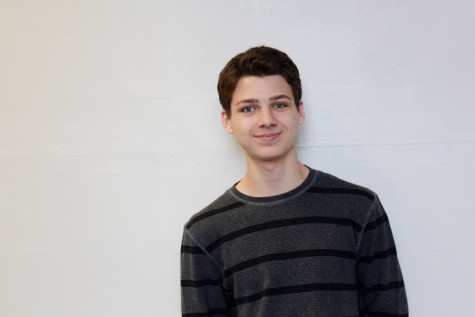 Andrew Gechter, Arts and Entertainment Editor
Andrew is a Community senior taking on his second year on the Communicator. He plans to write about movies and whatever comes to mind.