Grace Jensen
What is your favorite TV Show?
Drake and Josh.
What is your favorite thing to do in summer?
Hang out with my neighbors because there are so many of them and they're all my age and they're really cool and it's so much fun. We walk to places sometimes like Target or the library. Sometimes we just play games like capture the flag.
What motivates you to work hard?
Knowing that all my hard work will help me in the future to have a good future.
Do you have a nickname? If so, what is it?
Sadly, no.
What three items would you take with you on a deserted island?
A boat and two oars so I could leave the island as fast as I could.
Leave a Comment
About the Contributor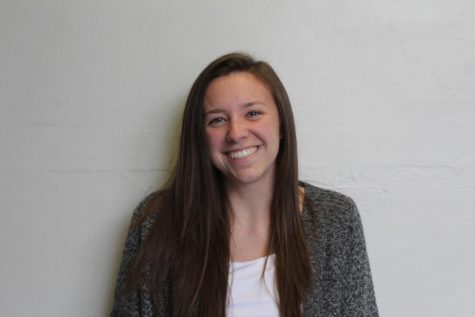 Megan Syer, Editor-in-chief
Megan is a senior at Community High School, and this is her fourth year on staff for The Communicator. Her hobbies include photography, graphic design, and singing. She loves musicals, especially "Dear Evan Hansen," "Into the Woods," and "Hamilton." Megan can usually be found in the third floor computer lab working on The Communicator, and it is extremely rare to find her anywhere else. Her favorite dessert is Tracy Anderson's famous cookies, and she refuses to believe that Tracy gets the recipe from the back of the chocolate chip bag since she cannot replicate it.