New Modifications for CHS Sanitation
As Avery Pieronek, a senior at Community High School, walked along the halls in Community following Winter Break, she noticed the hand sanitizer dispensers along the side of the hall. She has not found the time to use them yet but notices her friends wave their hands under the machine to get some hand sanitizer. The "little too strong" alcohol scent fills her nostrils and takes her back to the time she spent in the hospital.
According to MLive Ann Arbor, Ann Arbor District School Spokeswoman Liz Margolis mentioned some changes in the sanitation in public schools by "Putting extra custodial measures into place including deeper cleaning of classrooms in response to the increased illnesses."
"They are installing them [hand sanitizer dispensers] district-wide in common areas like the cafeterias and health clinics," said Marci Tuzinsky, the dean of CHS. "However, we don't have a cafeteria where everyone eats, so I asked for the stations to be spread throughout our hallways so that students can find them easily no matter where they eat lunch."
Around Nine Hand sanitizers have been distributed throughout the school and are located in easily accessible locations like hallways and computer labs.
The reason for the placements of the hand sanitizers in the Ann Arbor Public Schools is, according to MLive Ann Arbor, because "National reports have indicated the U.S. currently is experiencing an above-average flu season." And according to the International Scientific Forum on Home Hygiene (IFH), hands are one of the most frequent transmission routes for many types of infections, coming into direct contact to many portals of entry for pathogens (eyes, nose and mouth), so hand sanitizers help with the reducing the number of germs from spreading in schools.
According to a study conducted with 430 students from University of Colorado, the increase in hand-hygiene reduced the illness symptoms from a range of fourteen to forty percent. The increased sanitization also resulte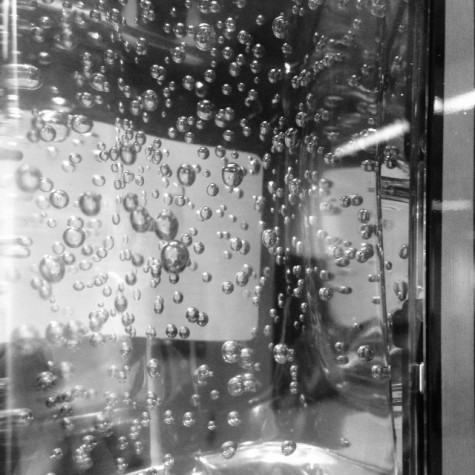 d in 43 percent of the students with fewer missed school/work days.
Though hand sanitizers are useful and can help reduce the amount of germs in the building, Eve Zikmund-Fisher, a junior at CHS, is worried about the maintenance of these machines. "If the school really cares about sanitation then they should supply the bathrooms with more soap because they run out a lot of the time," she says. "It just seems a bit hypocritical." There have been reports of the lack of soap in the boys' and girls' bathroom.
Grace Koepele, a junior at CHS, also mentions another incident where there were some troubles maintaining a new modification. "I have high expectations that it [the hand sanitizers] will not end up the same way the girls' toilet paper did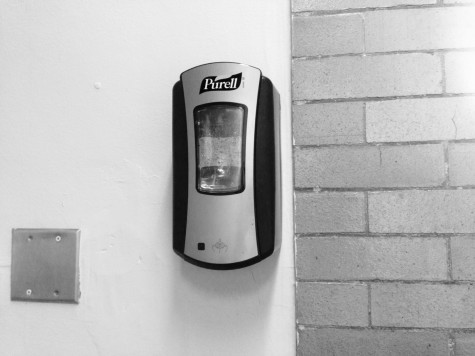 last year, where it was like a witch hunt."
"Let's all be a part of taking care of our Community," Tuzinsky said, explaining the easy solution to this dilemma students have been. "If you notice that we are running low or have run out of soap or hand sanitizer, let someone in the office know so that we can have it refilled." When asked if there were any other modifications students should be looking forward to, she said, "At this point, we are just beginning to have a conversation about what modifications we might need at Community. It is way too early to even begin to guess what we might be doing next."