The Best Movies of 2014
While filled with several uninspired sequels, adaptations, and reboots, 2014 was a standout. It was a year of genuine experimentation to say the least. Grounds were broken, risks were taken, some soon-to-be classic cult-favorites spawned and more. If these things don't make any year in film a definitive one, then what does? Even some of those movies not featured on this list ("Birdman", "The Lego Movie", "Interstellar", "Nightcrawler", and "Snowpiercer", most notably) helped define 2014 for what it was.
Richard Linklater's "Boyhood"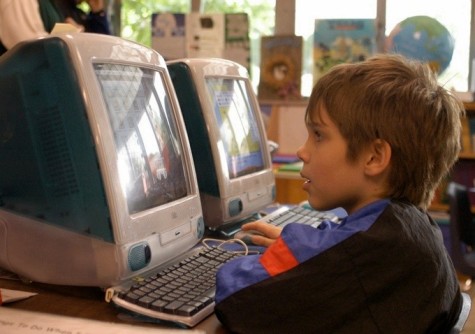 First featured on this list is the probable favorite to win this year's Best Picture prize. It took 12 years to make, as writer-director Richard Linklater assembled his cast together for a few days every year to film, which helps capture the essence of growing up. To label "Boyhood" merely as a coming-of-age story would be to diminish all of its achievements. It isn't that cliched, Hollywood-ized formula; it's one of the most, if not the most profound portrait of life ever made that just happens to be about a boy growing up. The loose structure (or lack thereof) and heavy improvisation help it achieve this sense of authenticity. It feels more like an experience or a slice of life than an actual movie. In the future, when people look back on 2014 as a film year, or possibly the entire decade, this will be the movie that stands out.
E.L. Katz's "Cheap Thrills"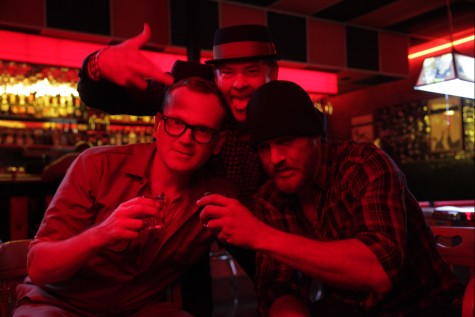 This criminally underseen dark comedy is certainly entertaining if viewed at a surface level but once a deeper dive is taken into the film, it has quite a bit to say about the American dream and the lengths that some may go to in order to achieve it. While frequently and ferociously funny throughout, do not be mistaken; "Cheap Thrills" is not a film for the faint-hearted. Disconcerting and often sickening, only some audiences will be able to handle handle it. It is a tremendously rewarding experience, though, with a final shot that will stick with any viewer for a long time.
Jon Favreau's "Chef"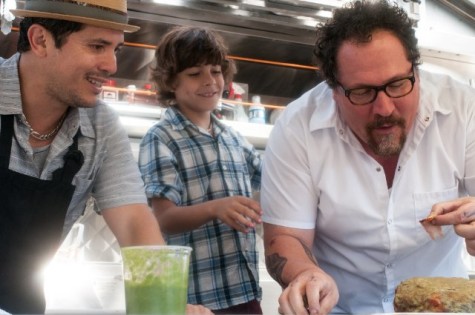 A wonderful celebration of food and culture. "Chef" is not a film that has a lot to say, but its place on this list is justified by its sheer, irresistible charm. Many movies of its sort tend to get a little too sappy and while this movie does sometimes tread into sentimental territory, it has an authentic cast to anchor it and make it work. The feel-great movie of 2014.
Bennett Miller's "Foxcatcher"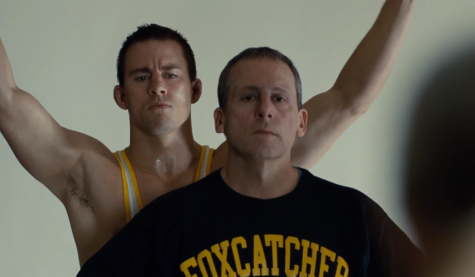 Currently nominated for five Academy Awards including Best Actor in a Leading Role and Best Director, Bennett Miller's "Foxcatcher" is an effective drama that packs long, chilly silences. Much like "Cheap Thrills", it becomes much more of a study of the American dream and how many obsess with it than it is about the character dynamic between Olympic wrestlers Mark and Dave Schultz (Channing Tatum and Mark Ruffalo) with their sponsor, John du Pont (Steve Carrell). Both Steve Carrell and Channing Tatum prove themselves to be adept dramatic actors after starring in many comedies in the past. It may be too slow for some as a whole, but it is totally worth a watch.
David Fincher's "Gone Girl"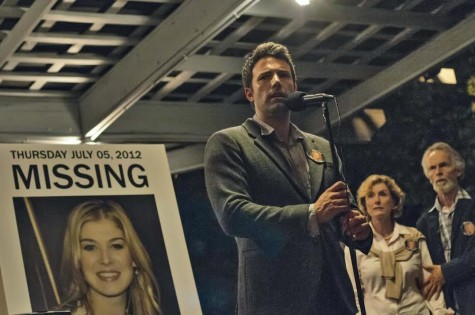 This adaptation of Gillian Flynn's hit novel of the same name might might leave some audiences a little cold due to its rather cynical commentary on the media and depiction of marriage, but it's undeniable that it is a textbook example of filmmaking that gets under your skin and refuses to leave.  "Gone Girl" constantly and constantly escalates in tension and right when you think it couldn't possibly get any more twisted, it proves you wrong. It's difficult not to gush over this film with hyperbolic praise because it truly is one of the most entrancing, riveting mystery thrills of the last few decades. Fincher demonstrates a perfect balance of style and story and both Ben Affleck and Rosamund Pike leap off of the screen in their roles.
Wes Anderson's "The Grand Budapest Hotel"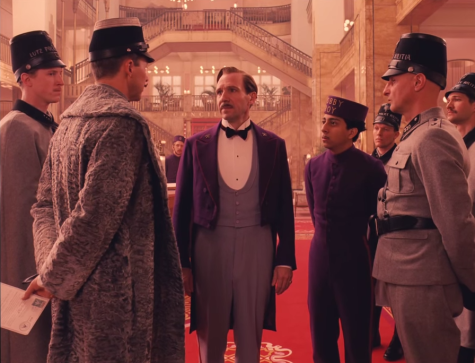 Wes Anderson ("The Royal Tenenbaums, "The Fantastic Mr. Fox", "Moonrise Kingdom") often receives critiques of staying too far inside his comfort zone as a filmmaker but "The Grand Budapest Hotel", his latest and arguably most successful film, highly suggests otherwise. This one carries on his signature style and trademark, deadpan humor while also having a little bit more of an emotional core that comes in at the end. Ralph Fiennes is an utter joy to watch as one of the most charming jerks of a character you'll ever come across in a movie.
Adam Wingard's "The Guest"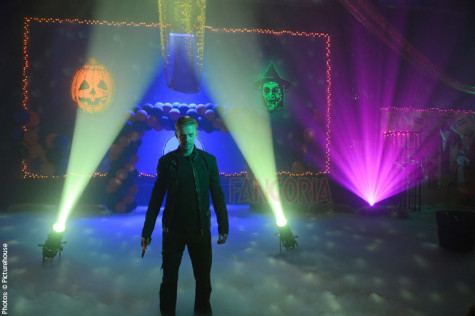 A sleek, thoroughly entertaining genre exercise with obvious influences from the 1980s, such as John Carpenter. Dan Stevens, our lead, has a remarkably subtle turn who perfectly delivers some of the darkly comedic lines. It's a movie that oozes coolness from scene one; the synth-heavy, retro soundtrack and sleek cinematography give this movie a throwback style like few others in recent memory.
Evan Goldberg and Seth Rogen's "The Interview"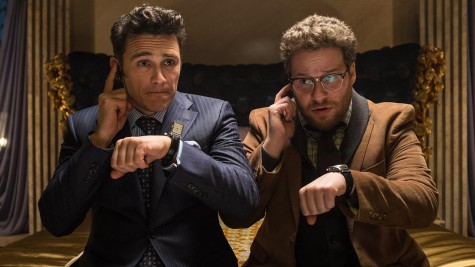 So much of this film's buzz consists of its temporary removal from all U.S. theaters and the North Korea situation which is such a shame. Goldberg and Rogen have taken the concept of being relentlessly, shamelessly unfiltered and careless to a whole new level and that is meant is the absolute best way imaginable. It's one of the flat-out funniest, most unapologetic comedies of the past many years that makes a clear argument in defense of North Korea's citizens. That isn't to say that it is a strongly political film; it is, it's still just a fun, no-holds-bar raunch-fest, but a fantastic one at that.
Charlie McDowell's "The One I Love"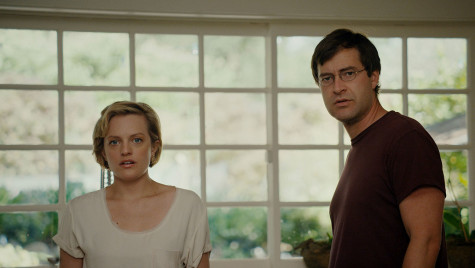 A tale of the rejuvenation of a marriage in the most stunningly innovative of ways. There isn't a whole lot about "The One I Love" that can be said without spoiling it, but what can be said is that it has an imagination unlike any other film that's been made in recent memory. It feels like a feature-length version of a brilliant, wildly unpredictable "Twilight Zone" episode. Its leads, Mark Duplass and Elisabeth Moss, kill it.
Damien Chazelle's "Whiplash"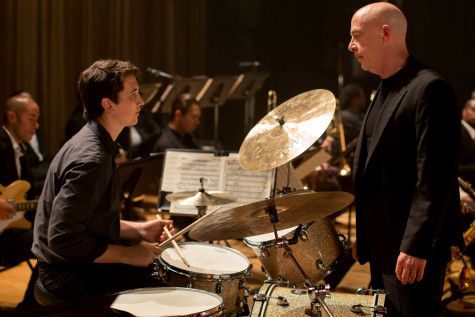 What a lively and intense study of ambition that poses some actually very valuable questions: Is it worth trying to become truly great at something, even if it means you have to suffer and come to nearly despise your craft? The standout is J.K. Simmons, who reaches unseen heights of downright repulsive insensitivity as the tormenting music instructor. It's surprisingly unflinching and truthful, too. Miles Teller stars as Andrew, our protagonist who wants to become one of the world's finest drummers, and it doesn't shy away from how he also is not the most innocent guy in this situation, which makes it all the more fascinating. Damien Chazelle is a talent to watch out for.
About the Contributor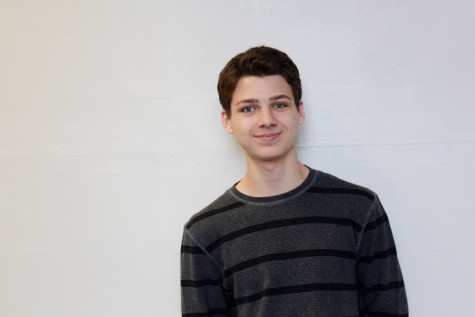 Andrew Gechter, Arts and Entertainment Editor
Andrew is a Community senior taking on his second year on the Communicator. He plans to write about movies and whatever comes to mind.