Album Review: Adele 21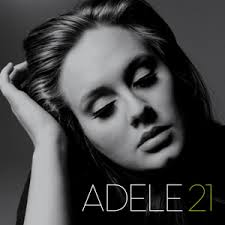 21 is the second and most recent album by English recording artist Adele, released on January 24 2011 in Europe, and February 22 in America.  Adeles personal feel and motown, folk and soul influences dominate most of the songs in this personal album. Adele's album follows a recent breakup with her former partner, this lead to a deeply personal and emotional lyrics where she shares her feelings about heartbreak, forgiveness and overcoming depression. This album has a conservative, rhythmic production, with brassy, vintage and classical feel that pairs perfectly with her raspy, wide range sound.
This album is wildly successful, breaking records of music legends like Madonna- for the longest UK album by a female solo artist to be at the number one position,- and matched The Beatles previous record for having two top five singles and two top five albums in the charts at the same time. In the US it held the top position for 24 weeks, longer than any other album since 1985. Globally it was the top selling album for 2011 and 2012, making a major impact on peoples lives and the pop industry.