Hold Me Oh My Darling
Originally Published Feb. 9, 2015:
If we're talking great musical duets, few have done it better than Marvin Gaye and Tammi Terrell. Terrell's clear, uplifting voice combined with the soulful strain Gaye manages to inject into each lyric make for an instant classic on any record they make. That being said, it was hard to pick exactly which Gaye/Terrell track would be today's song of the day, but I finally decided on their song "Hold Me Oh My Darling" off the 1967 album "United." The song sounds a little dated, with lots of gospel organ in the background, and a beat similar to many Motown hits from the 60's. Still, Gaye and Terrell know how to put the soul in their singing better than anyone else, and by the end of the song, you can't help but feel the love that they're singing about. This song also manages to put a smile on my face because of the background vocals and instrumentation, especially around the chorus. The background vocalists repeat the last line of the chorus in deep tenor voices, and the effect makes you feel like you're at a dance hall in 1967.
Catch you on the flip side,
Erez
About the Contributor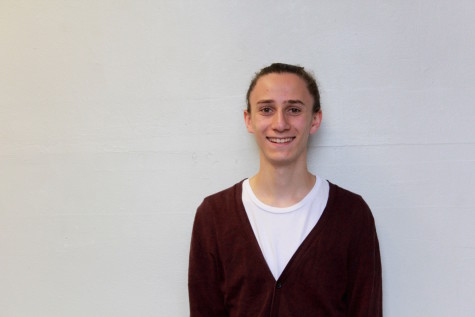 Erez Dessel, Music Editor
This is Erez's third year on the Communicator and second year as audio editor. He loves working on Song of the Day and doing audio pieces for the online publication. In his spare time, he likes to make music, play with his cat and watch Seinfeld.