Woodworking Wednesdays: Getting to Know your Drill Press
This week on Woodworking Wednesdays, Dan and I kick off the series by getting to know the Craftsman 8-inch drill press. As safety is our number one concern on Woodworking Wednesdays, both Dan and I decided that the first segment of our four-part series should focus on the anatomy of our tool. Although it may seem boring to some, learning about the drill press is not only very important for the aspiring craftsman, but it was also quite an educational experience for Dan and myself.
Starting with the base of the drill, we detail each piece. This is essential because each component plays a major role in the safe and effective operation of the drill press. Some pieces, like the belt in the head of the drill press are fairly dangerous, and must only be worked on without a connected power supply.
After detailing each main part of the drill press, we briefly specify the importance of knowing which speed to use the press at for specific materials. Following that, we explain the differences between each type of main drill bit: masonry, wood, metal and hole cutting bits. Each of these "bits" of information may seem trivial to some, but these are crucial pieces of information that form a foundation to becoming a great woodworker.
Thanks for watching and stay tuned for next weeks edition of Woodworking Wednesday!
About the Contributors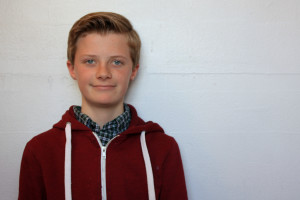 Joe Riesterer, Journalist
Joe is a sophomore at Communicator and this is his first year on Communicator. He is on costumes crew at Pioneer theater guild and enjoys watching the detroit red wings.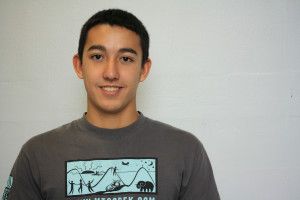 Dan Metzler, Journalist
Dan Metzler is a sophomore at Community, and a first-year staff member on the Communicator. He swims and plays water polo for Pioneer and has also played piano for almost 10 years.