Valentine's Day: Are Industries Making it Something it's Not?
As shoppers fill into stores for last minute Valentine's Day gifts, the stock for chocolates, cards and flowers slowly start to go down. According to National Retail Federation, retail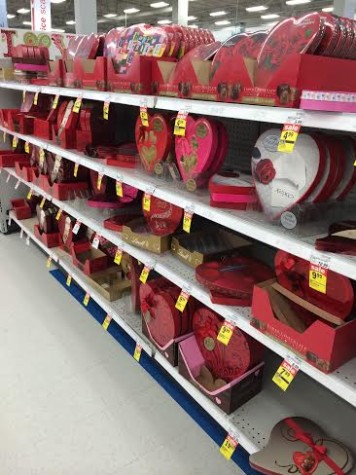 spending is expected to reach $18.9 billion for Valentine's Day this year in America alone. But are cheap gifts enough to get someone through the holiday?
"…It's just a different type of holiday," said Kyle Radant, a student at Community High School. "I think that if you don't buy into a lot of the traditional things you can have a lot of fun [on Valentine's Day]." With over 190 million roses produced for a single day, stated by Statistic Brain, the expected and usual gifts sold still stretch above and beyond on Valentine's Day. Industries and companies over the years seem to have encouraged more gifts to be bought for your significant other as $4.4 billion is expected to be spent on by Valentine's Day on diamonds, gold and silver according to CNN.
"…In general it's a cute holiday," said Zara Zangana, a student at Community High School. "I also feel that it is very artificial and there is a lot of pressure to buy people gifts and industries have made Valentine's Day something that it's not." Pressure plays a profound role in Valentine's Day as over 50% of women, according to Statistic Brain, would end their relationship if they did not receive any sort of gift.
Commercialism continues to boost companies' income during Valentine's Day each year as a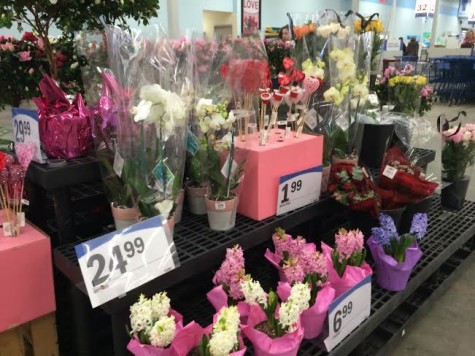 dvertising in magazines and television commercials suggest that Valentine's Day means happiness through store-bought gifts. Zangana admits that this creates stress and takes away the purpose of Valentine's Day.
However, gifts don't always have to be store bought. In fact, creativity and original ideas are sometimes the best alternative. "I tend to think that making gifts are more original and nice," said Sophie Haviland, student at Community High School. "…But if you want to buy chocolates then go for it." Gift ideas all around the internet on websites such as Pinterest have handmade suggestions that anyone can make, from children to adults.
Connor Melcher, student at Community High School admits that doing something for someone rather than buying them something is more meaningful. "If you're in relationship you should enjoy being around the person," said Melcher. Rather than stressing about a gift to buy, perhaps the nicest gift is your company on Valentine's Day.
Leave a Comment
About the Contributor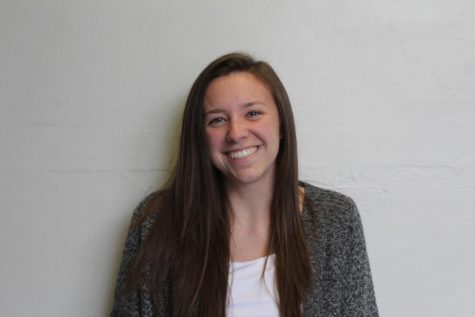 Megan Syer, Editor-in-chief
Megan is a senior at Community High School, and this is her fourth year on staff for The Communicator. Her hobbies include photography, graphic design, and singing. She loves musicals, especially "Dear Evan Hansen," "Into the Woods," and "Hamilton." Megan can usually be found in the third floor computer lab working on The Communicator, and it is extremely rare to find her anywhere else. Her favorite dessert is Tracy Anderson's famous cookies, and she refuses to believe that Tracy gets the recipe from the back of the chocolate chip bag since she cannot replicate it.