She Thinks My Tractor's Sexy
Originally Published March 26, 2015:
I don't have a tractor. But sometimes, every once in a while, I wish I was a country music star. And if I was a country music star, I would have a frickin' monster of a tractor. So, when I get into these moods, I listen to the only song that reminds me of how sad an existence it is to be a country music icon. Take Kenny Chesney for example: too old and not quite toned enough to pull off his black tank top, he must woo his crush off her feet and onto the back of his relatively large tractor. I'm not one to guess what he could be compensating for, but there are plenty of other parts of Chesney's character that are questionable at best. Why is there a random microphone in his barn? Why does the girl who's "the only one that gets him" switch halfway through the video? Why does the end of the video seem to be the beginning of a low-quality, country-themed porno? I don't have the answer to these questions, but after watching this, I don't want to be a country music star.
God is great, beer is good and people are crazy,
Joel
About the Contributor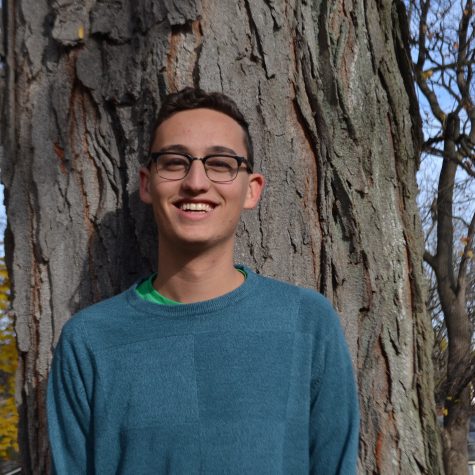 Joel Appel-Kraut, Web Editor-In-Chief
Joel loves playing, listening to and writing about music. In his spare time he plays drums, as well as various amateur sports at a very amateur level. Next year he hopes that at least one college will want him to attend, and that he can find at least three friends at said college. Joel is pro-oxford comma, anti-sauerkraut as a condiment (reubens are a lone exception)(,) and ambivalent towards Senior Sundays (#SS) on Instagram.