"Cinderella," a Solid Retelling of the Classic Tale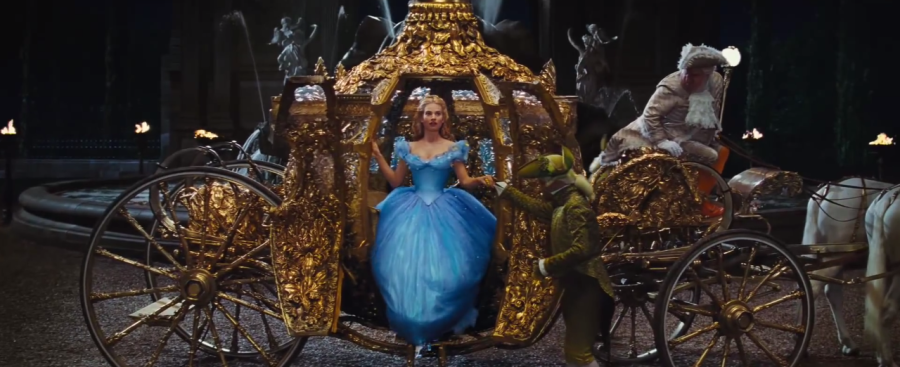 Rating: PG for mild thematic elements.
Running time: 105 minutes.
 Recently, Hollywood has felt the need to reboot classic Disney fairytales and put a darker spin on them, often times turning the lead character into a badass of sorts. Past examples include: Tim Burton's reimagining of "Alice in Wonderland," "Snow White and the Huntsman," and last summer's "Maleficent". While all of these films were at least fairly successful at the box office, none did well with critics, as they all followed a pretty disposable formula: darken the source material to give it "appeal" to a wider variety of audiences. While no one was exactly craving a "Cinderella" reboot, Kenneth Branagh's ("Hamlet," Thor," and "Jack Ryan: Shadow Recruit") latest adaptation/reboot is admirable in that it avoids the notion to do the same thing to its beloved source material.
This version of the classic tale tells the story just as you remember it. After both of Cinderella's parents pass away due to illness, she is left with her rotten stepsisters and her even more manipulative stepmother (portrayed by Cate Blanchette). She is constantly treated with a low amount of respect; she is treated merely as a servant. When she meets the prince of the kingdom, a connection sparks between them. Because the Prince never finds out who Cinderella really is, he decides to allow everyone in the kingdom to come to the upcoming ball, in which many are given the opportunity to impress the prince.
One of the most notable things about this reboot is how it gives its protagonist, played by "Downton Abbey's" Lily James, genuine depth. In the animated, 1950 version of the story, she is merely a straight-laced girl who does as she's told. Here, Cinderella is portrayed in a way that makes her feel as if she's an actual person rather than a character living by a script. She evokes deep sympathy from the audience, which is a testament to both James' performance and Chris Weitz's screenplay, elaborating a lot on the tragic passings of her parents. 
The supporting cast alongside James is nuanced, too. Newcomer Richard Madden stars as the Prince and he offers up a lot of likeability. Two-time Academy Award winner Cate Blanchett makes for a menacing evil stepmother, but not in the way audiences likely expect. Rather than going for showy viciousness, she also approaches the role with surprising humanity. She's legitimately believable in her role which could have easily been taken in an over-the-top, obnoxious direction. 
However, what this adaptation will really be remembered for is its style and elegance. This was the perfect movie to allow Branagh to showcase his talents as a technician. "Cinderella" does not look cheap; the sweeping camera, the lively, vibrant aesthetics, and the lavish production design are all clear highlights.
Branagh's take on the Cinderella story is probably as good as it ever had the potential to be. It breathes new life into a classic tale while still retaining the charm and fun that made the original Disney film as well known as it is. It triumphantly marks an example for future live-action fairy tale adaptations to follow. It does suffer from some shoddy special effects and a little bit of long-windedness in its final 20 minutes or so, but it is still undoubtedly worth seeing for how it redefines the tale for a whole new generation. Because of this, it gets the rating of a B.
About the Contributor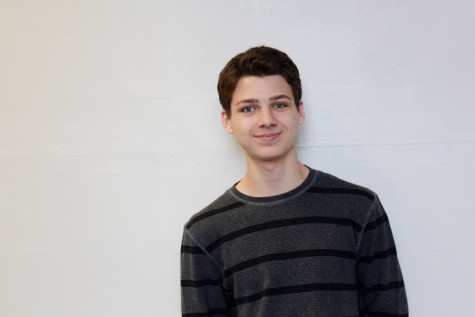 Andrew Gechter, Arts and Entertainment Editor
Andrew is a Community senior taking on his second year on the Communicator. He plans to write about movies and whatever comes to mind.