New Faces with new Backgrounds Arrive at Community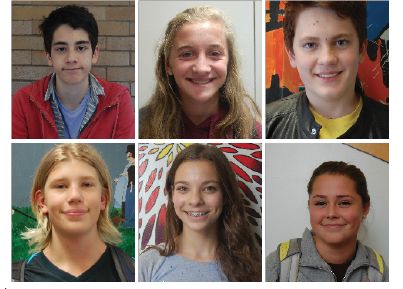 As Allison Garcia entered her first class, she had no idea what to expect; she was overcome with many different emotions. However, she was not alone, for more than 130 students in the building were also entering the first class of their high school career.
"I was nervous, but I should not have been," Garcia said while covering her mouth with her hand to hold back a nervous giggle. Garcia, a teenage girl who gets lost easily, is a freshman at Community High School and graduate of Slauson Middle School.
Garcia originally applied to Community in response to problems she was having at Slauson. She found Slauson to be too big of a school for her and, because of this, she was not able to form strong bonds with her teachers. "I was always failing in middle school and I did not want to continue to do that in high school," Garcia said. "So I thought a change of scenery would be helpful."
Garcia expected Community to be a school where teachers would strive to form strong bonds with their students, and her expectations have been greatly surpassed. She finds teachers extremely easy to talk to and, as a result of this, is already doing better in school. "I am just so excited to be doing well in school and it really makes me look forward to the rest of my high school career," Garcia said with a bubbly smile.
Drew Donaldson, a tall, lean teenage boy, is another freshman at Community High School. He came to Community for reasons very different than Garcia. Donaldson, a graduate of Scarlett Middle School, applied to Community for its creative offerings. "I really enjoy music and art so I applied because Community has really strong programs in both of those. I decided to come because I thought if I got in, I might as well try it out," Donaldson said.
So far Donaldson has enjoyed Community and has really appreciated the independence it gives its students. He has already taken advantage of this by spending the majority of his lunches in Kerrytown.
Linus Brush-Mindell is also a freshman who came from a middle school he found very similar to Community High School. Brush-Mindell, a graduate of Ann Arbor Open, always knew he was going to apply and, if he got in, to attend Community. "At Ann Arbor Open, almost everyone applies to Community, and if they get in, almost everyone goes. Ann Arbor Open is the alternative middle and elementary school while Community is the alternative high school, so for kids who like Ann Arbor Open, it makes sense for them to go to Community," Brush-Mindell said.   
Brush-Mindell recalls being comfortable and nervous opening day as he walked into St. Andrew's Church and was greeted by many unfamiliar faces. "I was nervous because it was my first day of high school, but comfortable because I already had friends here and they told me what to expect," Brush-Mindell said.          
However, he was surprised by the lack of faces he saw in St. Andrew's Church. Brush-Mindell expected Community to be a lot bigger but was pleasantly surprised when he realized that it was smaller. Brush-Mindell likes the small size more because he feels he gets to know his peers better, which he hopes will help him fulfill his main goal of freshman year: to make new friends.
Community brings in students from all across the city and from many different schools. These students come from different backgrounds and have different reasons for applying. But one thing Brush-Mindell, Garcia and Donaldson can all agree on is this diversity makes Community such a special place and helps to create a fantastic, supportive learning environment.  
About the Contributor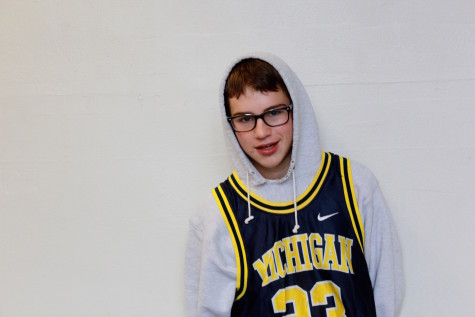 Abe Weiner, Business Manager
This is Abe's third full year on The Communicator. As the business manager, he is looking forward to maximizing The Communicator's financial intake.