Freshman F.A.Q.
Good Things to Know For Freshman and New Community Students
1. There is an in-house food option (Chartwells) for a less expensive, more convenient choice for lunch. Chartwells is located in the stairwell by the vending machines on the first floor. They also have snacks and drinks for sale, and your parents can pre-load money on your account, so no need to deal with cash (though that is an option).
2. If you'd rather eat out, cheap options include: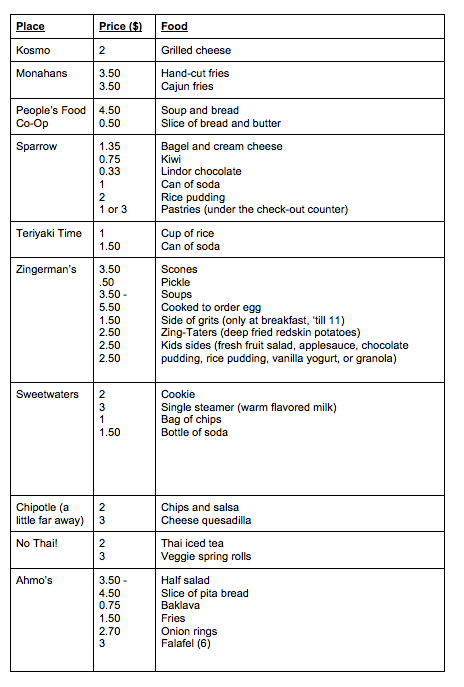 3. The library is welcoming to anyone until 3:30 on Mondays, Wednesdays and Fridays, and 2:30 on Tuesdays and Thursdays. It's on the second floor, and has tables to sit at. Food is not allowed. 
4. There are picnic tables on the front lawn (St. Andrews side of the building) that are always a good spot to eat lunch when the weather is nice.
5. Don't be afraid to talk to the seniors—they may be tall but they are nice people! They've also already taken most of your classes so they might be able to help you with homework.
6. If you need to print something or you just need a computer, the library has a few desktop computers and a laptop cart with a printer. The counseling office also has computers and printers. 
7. The counseling office is open and ready to help! They can assist you:
If you're feeling stressed and need someone to talk to, or

When we come to the end of the semester, because you might have questions about registration or scheduling. You will have to sign up for your own classes for the second semester. Your teachers will begin to talk about it, particularly your English teachers, more towards finals time, but if you just want to talk about class choices, the counseling office or your forum leader can explain your options.
8. If you need a place to store your stuff or change your clothes, there are locker rooms on the first floor near the dance studio and jazz room. Bringing a lock is a good idea, just to be safe.
9. If you need a place to go during a free block or lunch, the picnic tables out front are an option. The second and third floor ledges are nice as well as the lunch tables that are also on the third floor. If the weather is nice, the back lawn or the courtyard outside Kerrytown have lots of space. There are a few small tables and chairs just past Kosmo and underneath the stairs in Kerrytown.
10. The time after forum on Thursday can be used to visit with any teacher you may need to talk with. Most teachers stay until about 3:30.
Kerrytown Map:

Restaurants Around Community Map: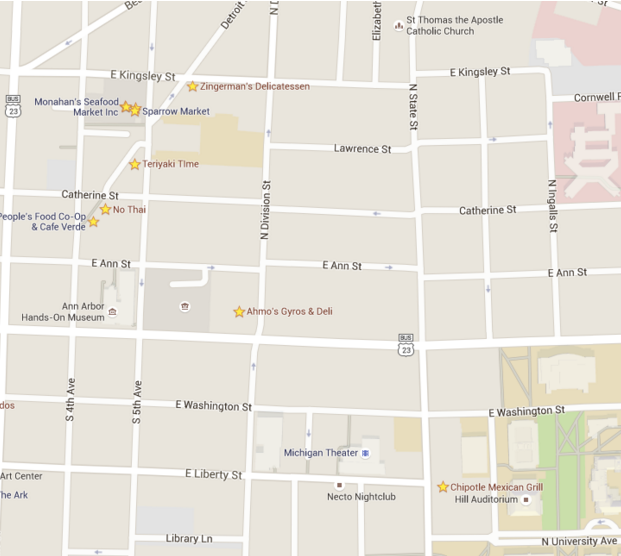 About the Contributors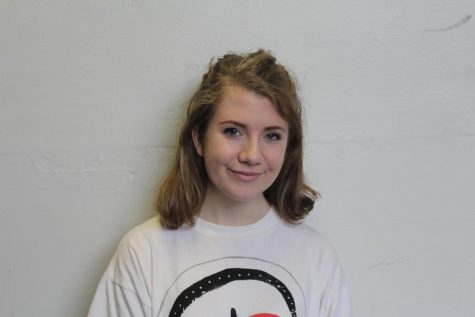 Grace Jensen, Editor-in-Chief
Grace has an odd love for palm trees which makes it especially unfortunate that she lives in Michigan. She did not know how to spell her middle name (Margaret) for the majority of her lifetime. She spends way too much time at Community High School for Communicator, Mock Trial, and Forum Council. She thinks she is better than people who don't like spicy food, and people who think they are better than other people.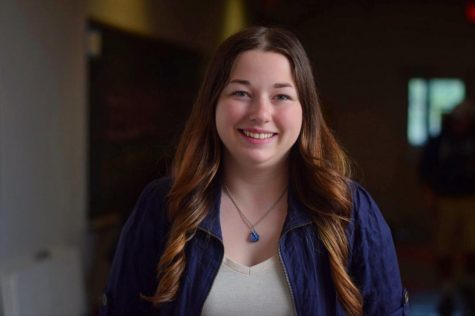 KT Meono, Business Manager
KT has been on the staff of the Communicator for three years. She loves to talk up the website and news magazine which makes her job as Business Manager easy. She spends so much time at Community High School
—
between the Communicator, Mock Trial, and classes
—
that her parents refer to CHS as her boarding school. She loves law, nature photography, working at the humane society, and drinking Egg Creams from Zingermans.