"Sicario": Emily Blunt in Thriller That Takes a Clear Stance Against the War on Drugs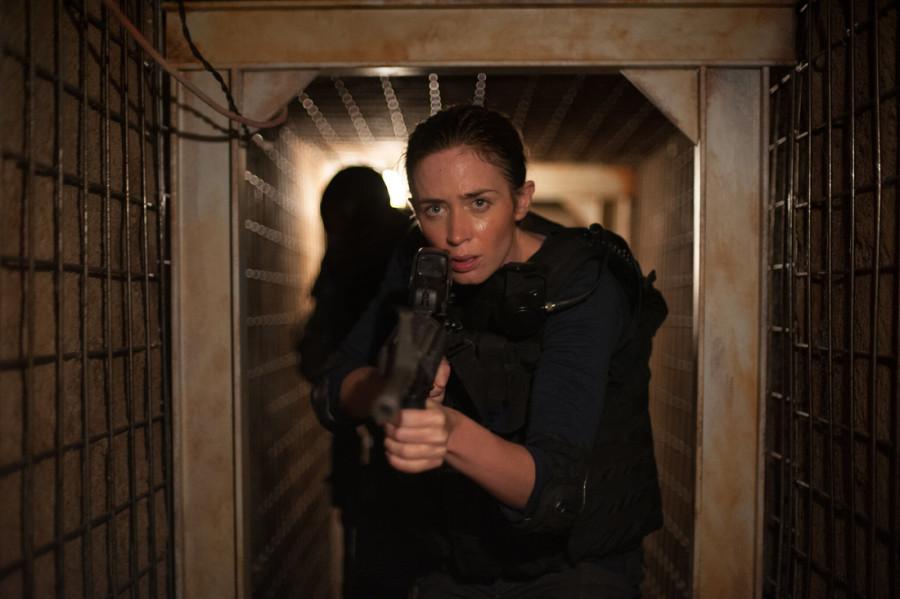 Directed by Denis Villenueve.
Starring Emily Blunt, Josh Brolin, and Benicio Del Toro.
Rated R.
2015 – 121 minutes.
Emerging onto the forefront of Hollywood as an independent filmmaker to look out for, Denis Villenueve has proven time and time again by now that he makes no compromises to his audience. 2013's "Prisoners," a kidnapping thriller starring Hugh Jackman and Jake Gyllenhaal, was an interesting study the emotionally shattered mind and what one person could be willing to do get what they want back. "Enemy," a 2014 psychological thriller also starring Gyllenhaal, was one of the more confusing movies of its year. Its story about a man who finds his exact look-alike in public is posed almost as a messy puzzle; it leaves clues and hints about what exactly is going on, but Villenueve wants his audience to figure all of that out for themselves.
His latest, "Sicario," is a narco thriller with a fresh cast: Emily Blunt, Josh Brolin and Benicio Del Toro. Blunt plays Kate Macer, an FBI agent who is enlisted to help a group of Delta Force operatives to find the men responsible for several bodies found in an Arizona house. Later, she discovers they are actually going to Mexico in attempt to break up a drug cartel with connections to the said violence. Kate soon realizes that she can trust few people in the situation and that she is getting into something much more dangerous than she anticipated. Herein, Villenueve exposes the pointlessness and abandoned morality of the "War on Drugs."
From the get-go, the movie makes it more than clear that none of the people involved are safe. Kate is having a hard not knowing whom to trust and is frustrated. Her characterizations are portrayed subtly; rather than being shown through expository lines of dialogue expressing how our lead is feeling, Villenueve lets the camera sit on Blunt's face, which tells it all. Her nuanced facial expressions and tics reveal a kind of vulnerability but also toughness that is difficult to find in many performers. Alongside her is Benicio del Toro, who won an Oscar in 2001 for another drug thriller, "Traffic." He is equally impressive here. He is a man of few words but he makes an everlasting impressions as the mysterious leader of the pack whose reliability we are never really sure about.
Much like "Prisoners," "Sicario" is definitely a slow-burn, but it's also a movie of overwhelming, nail-biting tension. Much of it is too intense for words. A lot of the movie is conversations between officers and agents, with a few scenes of bloodshed. The thick silences only make the spurts of violence more effective. 12-time Oscar-nominee Roger Deakins did the camerawork for the movie, and the pairing of him and Villenueve leads to magic. Their use of lighting in some scenes is hypnotic and actually adds a contextual layer of depth to certain situations going on inside the story.
Overall, "Sicario" is one of the more intense movies you will see in a long time as well as one of the most enlightening on a political level. Blunt and Del Toro in particular deserve Oscar recognition. Final rating: [A-]
About the Contributor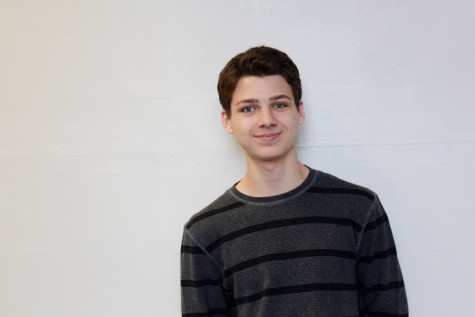 Andrew Gechter, Arts and Entertainment Editor
Andrew is a Community senior taking on his second year on the Communicator. He plans to write about movies and whatever comes to mind.