Future Stars Preliminaries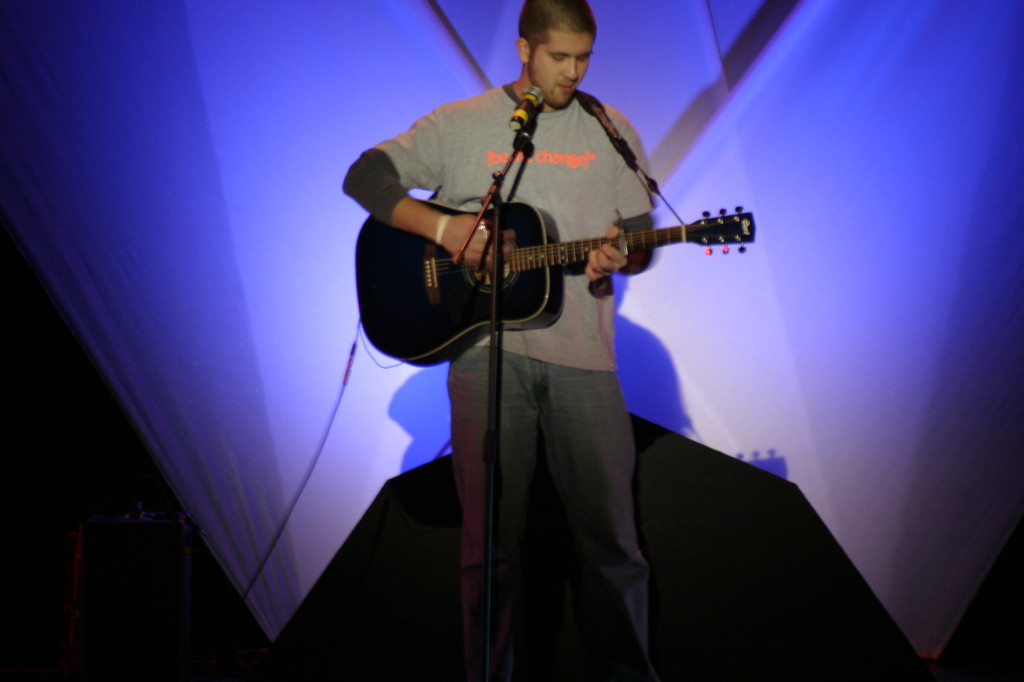 Gillian Teall and Sarah Kerson
January 14, 2010
Weekends  in January play host to one of the most highly anticipated talent competitions in Ann Arbor: Future Stars. (Think American Idol minus Simon's harsh criticism, and plus b-boy crews, teen bands,  jazz dancers, and rap groups.) Like Idol, each night has a theme. This year, performances fit under the categories of "Disney Goes Pop", "On My iPod II", "Mostly Michael [Jackson]", and "The Oh-Ohs, Songs from the 2000s". Students are critiqued by a panel of judges after their performance. At the end of the night, three are chosen by the judges and the audience to continue on to finals, and a few others are chosen by the director.
Future Stars is unlike any other show that Pioneer Theater Guild produces. Auditions are open to performers from all of Ann Arbor's high schools–like Noa Gutterman, one of only two students from Huron High School.
"[I love] getting on stage for the first time and feeding off of [the audience's] energy," she said before the show on Saturday evening. Gutterman sang a number of tunes last weekend in Pioneer's Schreiber Auditorium, including "Girl Put Your Records On" by Corrine Bailey Rae and the Jackson 5's "ABC" (which was performed with Bekah Lauer, Russell Norris, Schuyler Robinson, and Community High senior Leo Bayless-Hall).
Future Stars is dominated by upperclassmen, but all freshmen and most sophomores who audition can still perform by being a part of Rising Stars. The Rising Stars don't compete, but rather showcase their talent through song and dance medleys that open and close each performance.
Clare Lauer is a sophomore at Community and first-time Rising Stars performer. "I loved that it was kind of an introduction to the whole situation… you got to go on stage and know what it was like to be there, but not have the pressure of being judged for your talents."
Other CHS students were also featured in the performances, like Carly Paull-Baird, the only sophomore competing in Future Stars.
"Future Stars is almost more relaxed [than musicals], even though it's a competition," she said. "It's really fun because it's less stressful, and you get to be yourself. I'm not worried about the judges because I still have two more years."
Paull-Baird performed in five numbers last weekend. One of the group performances she was in, "Lady Marmalade", was chosen by the director to progress to finals.
The final competition takes place this Saturday, January 15th at 7:30 PM in Pioneer High's Schreiber Auditorium. Performers featured in the finals will be  Maia Gleason, Ryan Yunck, Leo Bayless-Hall, Schuyler Robinson, Tim Van Riper, John Spalding, rap group DSB, dance group Koas Crew, rock band Space Cadet,  Olivia Bassett-Kennedy, Carly Paull-Baird, Carolyn Buckingham, Mara Abramson, Robby Eisentraut, Hannah Pearlman, Kiel Lerch, Russell Norris, Zach Marentay, Amy Thompson and Beth Lloyd.