Steve Coron Teaches the Art of Noodle Making
On an early morning, Tuesday Jan. 13, Steve Coron taught his Italian Art and Culture students at Community High School how to make pasta from scratch using two simple ingredients—eggs and flour. The recipe is easy, one cup of flour for each egg. In this case, the class used four cups of flour and four eggs which serves about five people.
Directions:
Start by pouring out the flour and shaping it almost to the point where it is a nest for the eggs. Crack all four eggs into the nest and beat, then slowly mix some of the flour in to the point where it's not liquid and you can pick it up. It should be somewhat sticky, but add in the remaining flour while kneading the dough to get rid of it. You may need to add more flour if the dough is still sticky.  By the time you are done kneading the dough, it should be soft and in a round shape, but firm so that it does not come apart. Then, depending on how much dough you make, stick it in the fridge for roughly ten minutes.
Once you take it out, press the dough into sheets to make it thin. You can do this with a rolling pin to start, or you can just simply use your pasta maker to press it and make it thinner. Once you make the thin sheets, set your dial to the thickness of your choice and put the sheets through the other side to make the noodles.
After this, place your noodles in boiling water until they are soft. Then add in some olive oil, salt, pepper and basil for seasoning. Enjoy!
[vimeo]https://vimeo.com/151660567[/vimeo]
Leave a Comment
About the Contributors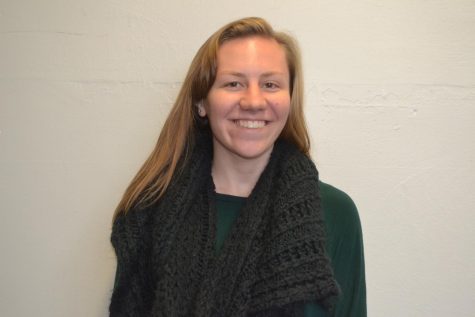 Mary DeBona, Print Editor-in-Chief
Mary is a senior and this is her third year on the staff of the Communicator. She thinks that she spends more time at Hill Pool at Pioneer High School than she does anywhere else, including her own home. She enjoys playing water polo, watching "Friends," eating Ben & Jerry's ice cream, and being in nature.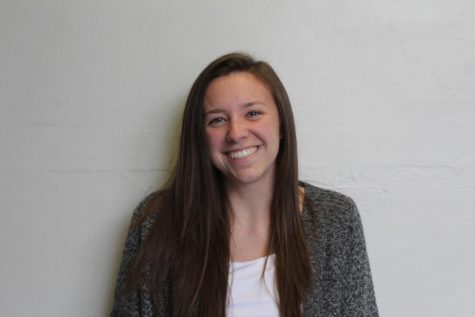 Megan Syer, Editor-in-chief
Megan is a senior at Community High School, and this is her fourth year on staff for The Communicator. Her hobbies include photography, graphic design, and singing. She loves musicals, especially "Dear Evan Hansen," "Into the Woods," and "Hamilton." Megan can usually be found in the third floor computer lab working on The Communicator, and it is extremely rare to find her anywhere else. Her favorite dessert is Tracy Anderson's famous cookies, and she refuses to believe that Tracy gets the recipe from the back of the chocolate chip bag since she cannot replicate it.