Forsythe Science Fair
   One of the largest science fairs in Michigan was held in one of Ann Arbor's very own middle schools. Forsythe Middle School has around 650 to 680 participants each year. Since 1985, parents and teachers have dedicated their time to make the fair possible.
   All students are required to enter a project. "It's a significant part of the curriculum and not just an optional activity for kids that love science," said Amy Sample, co-coordinator of the science fair. She has volunteered for two years and plans on continuing.
   "I think it's a wonderful way to teach kids research and organization not skill and not just about science, though the science they learn is amazing," Sample said. "The science teachers make sure that the projects get done and the parent volunteers make sure that they get set up and judged."
   Every project gets assigned a project number. This allows the judges to be impartial to the scores they give. There are around 95 to 100 judges. Most are volunteer judges from various colleges and businesses. "The scores are entered and the top twenty percent get reviewed by the entire team of judges assigned to that category of project," Sample said. "The judging is run by the science teachers and the parent volunteers."
   Students can get awards. All three grades get awards separately along with the two categories, Models/Collections and Experiments. The top six receive medals and the remanding top 20 percent receive an honorable mention.  
   Using resources, the science fair is able to gather volunteers from Pioneer and Skyline High School students, along with parents. About seventy percent is parent-operated and about thirty percent is student volunteers. "We use signup genius and send out links to all parents and the volunteer clubs at Skyline and Pioneer," Sample said.
   Parents volunteer to help out with various tasks, including co-coordinating judges, food, communication, and scoring. "Together we make sure that everyone knows whats going on and that all of the parents have an opportunity to be involved," Sample said. "When my daughter was in the 6th grade, I saw the quality of the projects and was so impressed I wanted to get involved."
   "I gather the volunteers, assign the tasks and make sure that all of the other tasks get done," Sample said. She is in charge overall of food, judging, and awards ceremony. This is an important part of allowing the science fair to go smoothly.
About the Contributor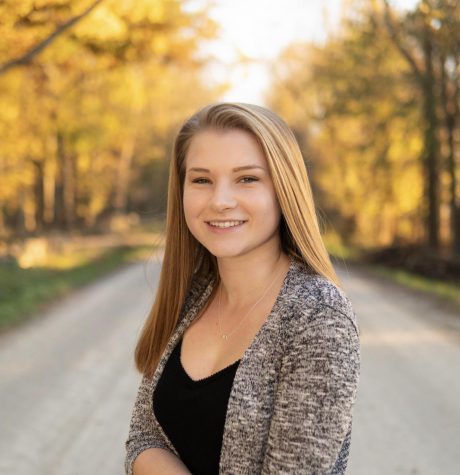 Madie Gracey, Copy Editor
Madie Gracey is a senior, and this is her fourth year on staff. She enjoys being playing volleyball and spending time with her friends. Recently, she started a journalism club at King Elementary School for the fifth grade class and she plans on attending WMU or KZOO for psychology this upcoming fall.