What a Time to be a Geek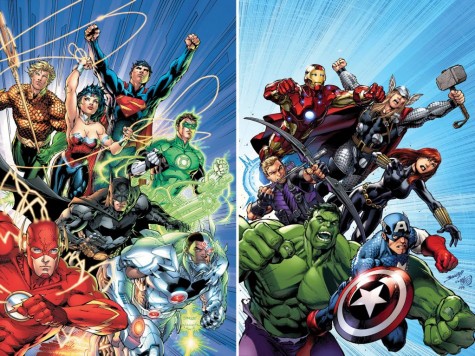 Many fanboys believe that this year is going to be one for the history book. This year is shaping up to be great for anyone who is fan of geek culture, as 2015 brought us sequels and the new additions to superhero and sci-fi genre making a combined total of five billion dollars. Most of the money that movies made were based on comic book franchises.
This year is expecting over seven movies based on comic books. Compared to last year, which only had three movies, this is a big year. Marvel Studios and DC Entertainment are both bringing out huge blockbuster films that are predicted to shatter box office records. Marvel Studios a box office juggernaut known for their Avengers movies racking up over 2 billion dollars worldwide. The studio is releasing four new movies based on their popular comic book characters Captain America: Civil War, Doctor Strange, Deadpool and X-Men: Apocalypse.
DC Entertainment is  known for their famous comic book characters. They gained huge success with Christopher Nolan Batman trilogy from the last decade. DC is trying to create their own cinematic universe similar to Marvel with their first movie, Man of Steel, bringing over 660 million in box office sales. Now, the studio is taking a big step in their cinematic universe with Batman V. Superman: Dawn of Justice and Suicide Squad.
Movies aren't the only place in media where you can find cape crusaders; television has caught the superhero fever as well. Last week, five popular superhero shows premiered. Agent Carter, Supergirl, Arrow, Flash and Legends of Tomorrow all were met with positive reviews from critics and fans alike. These aren't the only shows based on comics coming out this year. January  25th, Lucifer premiered based on the popular Vertigo (DC Comics) series. On Valentine's Day, The Walking Dead returns to TV from its mid season finale. Throughout 2016, you can expect all types of comic book related shows to appear on TV, new properties like Preacher and Luke Cage and newfound fame shows like Daredevil return for a second season.
With comics invading our TVs and movie theaters, it's easy to see why fans of this culture are living nirvana. The boom in the comic book culture is not only making people happy it's also making small businesses profits, comic book stores have seen a rise in revenue in the past five years from 660 million to 835 million, making the comic book industry almost a billion dollar business when asking local comic sellers about their excitement for what 2016 will bring to geek culture. "Now more than ever, it is more acceptable to be a geek so we see a lot more geek apparel hats, bags and stuff and that really didn't happen ten years ago," said Marcus Schwimmer, Vault of Midnight employee. "You can catch a comic themed television almost every night of the week and if there's a night missed you can go see a comic themed movie."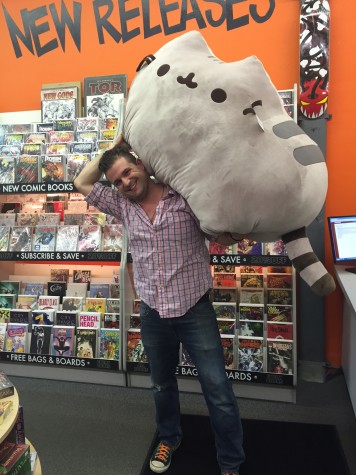 Whether you love or hate comics, you cannot deny the impact comic books have on today's culture. Many fans say that this the just beginning of the comic book movement and it looks like it's not going anywhere. Disney Chairman Bob Iger (Disney serves as Marvel studios parent company) said recently to BBC that their dealing with thousands of Characters that could go on forever. As society becomes more open with nerdy side yesterday's zeros have become today's heroes.